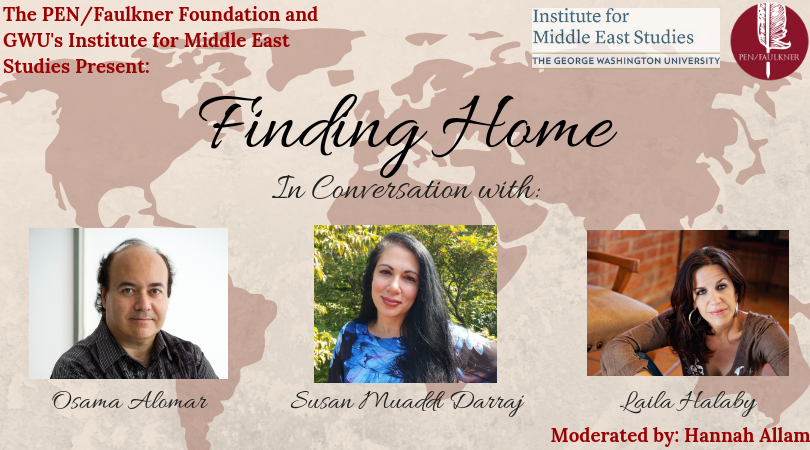 The PEN/Faulkner Foundation & GWU's Institute for Middle East Studies invite you to delve into the intricacies of Arab American identity through the individual experiences of some of today's most celebrated literary voices.
Join notable Buzzfeed reporter Hannah Allam as she sits down with Osama Alomar, Susan Darraj, and Laila Halaby to discuss what "Finding Home" looks like for an Arab American, especially in today's political climate.
Tickets are on sale now! Don't miss out on PEN/Faulkner's second Literary Conversation of the year!