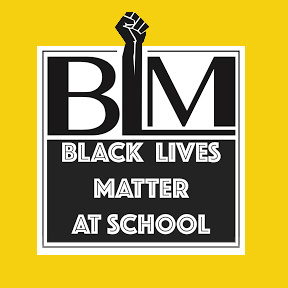 Today kicks off the DC area Black Lives Matter Week of Action in DC public and charter schools across the city. All this week, PEN/Faulkner's Writers in Schools program will be hosting conversations between Black writers and students in schools across four wards of the city, with a special emphasis on how the power of stories and storytelling can improve the school experience for students of color.
Each conversation will be rooted in books about the Black experience and will be led by writers interested in connecting their writing and lived experience to that of young people. A bit about the books and writers:
In the illustrated picture book A Card From My Father, Samantha Thornhill writes about a young girl struggling with loss and grief for her incarcerated father.
In New Kid, graphic novelist Jerry Craft tells the story of a young man forced to navigate between two worlds: the one in which he grew up and a wealthy private arts school.
Local poets Alan King and Terri Cross Davis emphasize the joy found in resistance and the joy family can bring (however individual students define "family").
For the youth writers of Beacon House and Ballou High School, in partnership with Shout Mouse Press, amplifying personal narratives of pain and hope go hand-in-hand in Our Lives Matter and The Day Tajon Got Shot, collective texts sharing powerful messages of resistance.
Paul Butler focuses the conversation on the criminal justice system and his experience as a former federal prosecutor in Let's Get Free.
Simba Sana's memoir Never Stop recounts both his upbringing in DC in the '70s and '80s and his navigation of identity, faith, and American culture.
Writer William Jones, founder of the Afrofuturism Network, explores that representation of Black superheroes and heroines in comic book history in The Ex-Con, Voodoo Priest, Goddess, and the African King from social, political, and cultural perspectives. 
Writers were asked to reflect on and adhere to the thirteen guiding principles for the Black Lives Matter Week of Action in order to participate: diversity, globalism, Black women, Black villages, loving engagement, restorative justice, collective value, empathy, queer affirming, transgender affirming, unapologetically black, Black families, and fostering intergenerational ties.

Black Lives Matter is a non-violent peace movement that examines injustices that exist at the intersections of race, class and gender, including issues of poverty, mass incarceration, homophobia, unfair immigration laws, and access to healthcare. BLM Week of Action in DC area schools is sponsored by the DC Area Educators for Social Justice and Teaching for Change.