We are excited to announce that our first Literary Conversation of 2020, Wired, will be held on Thursday, February 27. Tickets can be purchased here.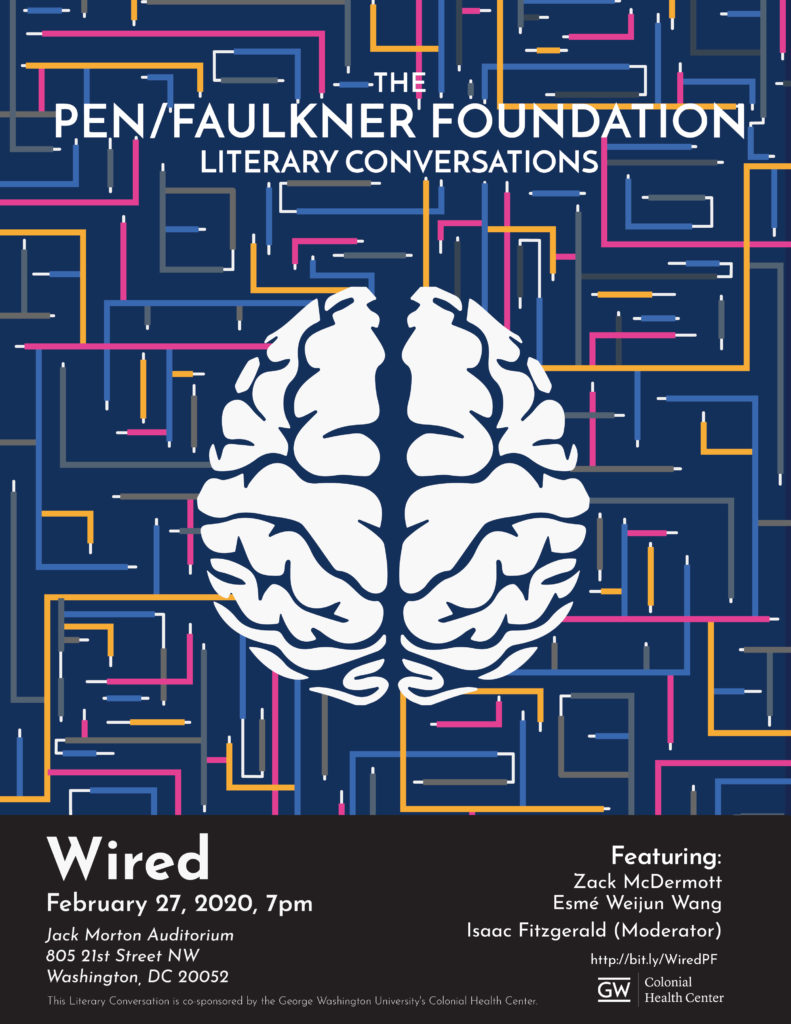 According to the NIMH, almost twenty percent of American adults live with a mental illness. From social anxiety and depression to bipolar disorder and schizophrenia, mental illness is becoming more prevalent in today's society and everyday dialogue.
To combat the continuous misunderstandings about this topic, authors Zack McDermott (Gorilla & The Bird) and Esmé Weijun Wang (The Collected Schizophrenias, The Border of Paradise) have relived their highs and lows in the pages of their work to not only break the stigma of mental illness, but also to humanize it. They will be joined by author and cultural critic Isaac Fitzgerald (The Rumpus, BuzzFeed Books) in this discussion of mental health and literature today.
The onstage discussion will be followed by a Q&A with the audience and a book signing. Books will be available for sale.
This event is co-sponsored by GWU's Colonial Health Center as part of the PEN/Faulkner Foundation's Literary Conversations series.