Judges have selected the five finalists for the 2021 PEN/Faulkner Award for Fiction, America's most prestigious peer-juried literary prize. The finalists are The Secret Lives of Church Ladies by Deesha Philyaw (West Virginia University Press), Disappear Doppelgänger Disappear by Matthew Salesses (Little A), The Knockout Queen by Rufi Thorpe (Alfred A. Knopf), Mother Daughter Widow Wife by Robin Wasserman (Scribner), and Scattered Lights by Steve Wiegenstein (Cornerpost).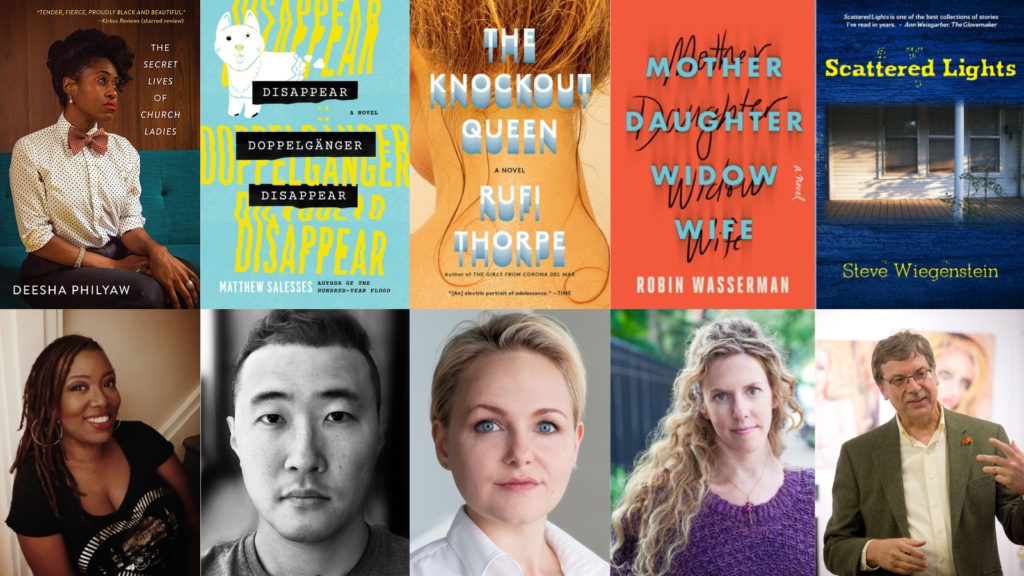 "Our judges have come up with a diverse, provocative, and inspiring list that will give readers new worlds to plunge into," said Awards Chair Louis Bayard. "We look forward to recognizing the achievements of these five gifted authors even as we celebrate the enduring value of fiction itself."
This year's judges–Charles Finch, Bernice L. McFadden, and Alexi Zentner–considered 419 eligible novels and short story collections by American authors published in the US during the 2020 calendar year. Submissions came from 170 publishing houses, including independent and academic presses.
Finch, McFadden, and Zentner prepared the following statement: "'When you're writing,' said James Baldwin, 'you're trying to find out something you don't know.' The five finalists for this year's PEN/Faulkner Award are very different, their dazzling voices restrained, chaotic, tender, and funny in turn. But all five are radical truth-seekers. In their worlds, we return to the most essential questions about how we live and why: the questions that our present moment in history has prompted, too."
The "first among equals" winner, who will receive $15,000, will be announced on April 6, 2021. The remaining four finalists will each receive an honorarium of $5,000. All five authors–along with inaugural PEN/Faulkner Literary Champion, LeVar Burton–will be honored on May 10 at the 41st Anniversary PEN/Faulkner Award Celebration. You can access the event on our website. You can also purchase this year's finalists here.
---
ABOUT THE AUTHORS