We are excited to announce that Deesha Philyaw's The Secret Lives of Church Ladies (West Virginia University Press) has been selected as the winner of the 2021 PEN/Faulkner Award for Fiction!

"Choosing from among our five exceptional finalists was a supremely difficult task for our judges," said Louis Bayard, PEN/Faulkner Awards Committee Chair. "But we are confident that Deesha Philyaw's short story collection is a book that people will be reading and talking about and learning from for many years to come."

This year's judges–Charles Finch, Bernice L. McFadden, and Alexi Zentner–considered 419 eligible novels and short story collections by American authors published in the US during the 2020 calendar year. Submissions came from 170 publishing houses, including independent and academic presses.
"In The Secret Lives of Church Ladies, her masterful debut collection of stories, Deesha Philyaw speaks in the funny, tender, undeceived voices of her title characters, who have more in common perhaps even than they know, from love to loss to God," said this year's judges in a prepared statement. "In the group portrait that emerges, Philyaw gives us that rarest and most joyful fusion–a book that combines the curious agility of the best short fiction with the deep emotional coherence of a great novel."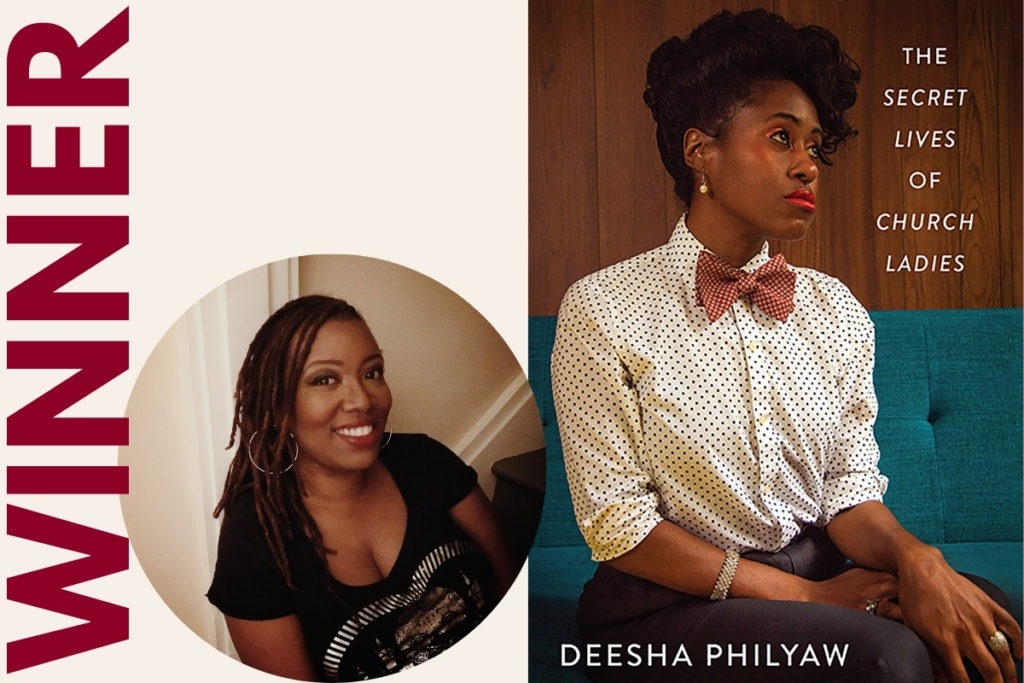 Deesha Philyaw's debut short story collection The Secret Lives of Church Ladies was a finalist for the 2020 National Book Award for Fiction and winner of the Story Prize (2020/2021). The Secret Lives of Church Ladies focuses on Black women, sex, and the Black church. Deesha is also the co-author of Co-Parenting 101: Helping Your Kids Thrive in Two Households After Divorce, written in collaboration with her ex-husband.

Her work has been listed as Notable in the Best American Essays series, and her writing on race, parenting, gender, and culture has appeared in the New York Times, the Washington Post, McSweeney's, the Rumpus, Brevity, dead housekeeping, Apogee Journal, Catapult, Harvard Review, ESPN's the Undefeated, the Baltimore Review, TueNight, Ebony, and Bitch magazines, and various anthologies.

Deesha is a Kimbilio Fiction Fellow and a past Pushcart Prize nominee for essay writing in Full Grown People.
"I'm deeply honored and thankful to receive the PEN/Faulkner Award for Fiction," said Philyaw. "I wrote The Secret Lives of Church Ladies in hopes that Black women would see and hear themselves in my characters who are all, in some way, striving to get free. Winning this award during a time of unconscionable loss, grief, and injustice, I'm reminded just how tenuous our freedom is. I'm reminded of and encouraged by Toni Morrison's words: 'The function of freedom is to free someone else.' On the other side of this time of reckoning and the fight ahead, may we all be free."
The PEN/Faulkner Award is America's most prestigious peer-juried literary prize. As the author of the winning book, Philyaw will receive a $15,000 prize. The authors of each of the other finalists–Matthew Salesses, for Disappear Doppelgänger Disappear; Rufi Thorpe, for The Knockout Queen; Robin Wasserman, for Mother Daughter Widow Wife; and Steve Wiegenstein, for Scattered Lights–will receive $5,000.

Recent winners include Sea Monsters by Chloe Aridjis; Call Me Zebra by Azareen Van der Vliet Oloomi; Improvement by Joan Silber; Behold the Dreamers by Imbolo Mbue; Delicious Foods by James Hannaham; Preparation for the Next Life by Atticus Lish; and We Are All Completely Beside Ourselves by Karen Joy Fowler.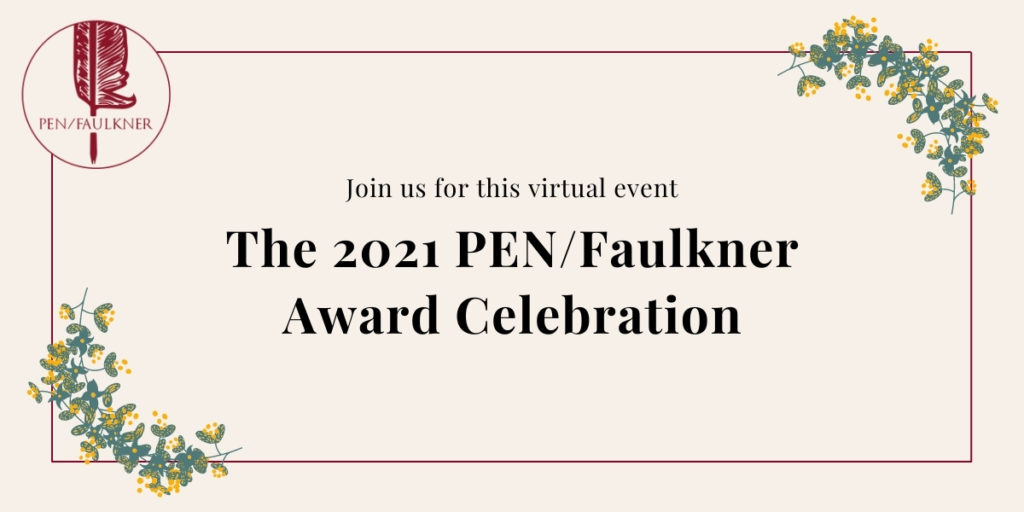 All five books and their authors will be honored at the annual PEN/Faulkner Award Celebration on Monday, May 10, at 8 pm ET. This live virtual event will feature presentations by our judges; original readings by our five finalists; an appearance by our inaugural PEN/Faulkner Literary Champion, LeVar Burton; and appearances by special guests Stephen King, Angie Thomas, Luis Alberto Urrea, Francine Prose, and Jason Reynolds, among others. Register for the celebration now!
PEN/Faulkner has adopted a Pay-What-You-Will model for the 2021 PEN/Faulkner Award Celebration to ensure that the event remains accessible to all audiences. When you claim your ticket, please make a donation in any amount you choose, if you're able. Your support helps us provide students across DC with high quality literary opportunities, host public literary programs, and recognize major literary achievements.