We are excited to announce that Rabih Alameddine's The Wrong End of the Telescope (Grove Atlantic) has been selected as the winner of the 2022 PEN/Faulkner Award for Fiction.
"This year's judges have done the seemingly impossible," said Louis Bayard, PEN/Faulkner Awards Committee Chair. "They have found a 'first among equals' in a diverse slate of five extraordinary titles. We look forward to celebrating Rabih Allameddine's exquisite novel, as well as the enduring work of his fellow finalists."
This year's judges—Eugenia Kim, Rebecca Makkai, and Rion Amilcar Scott—considered more than 500 eligible novels and short story collections by American authors published in the US during the 2021 calendar year. Submissions came from more than 200 publishing houses, including independent and academic presses.
"Impassioned and remarkably constructed, Rabih Alameddine's The Wrong End of the Telescope takes us into the life of a transgender Lebanese-American doctor, Mina, working in Lesbos at a refugee camp for Syrians," said this year's judges. "Alameddine makes original use of second-person narration, positioning Mina against a 'you' character who, though a veteran collector of refugee stories, is overcome by his experiences in Lesbos. Putting no moral gloss on its subjects, and infused with the gravitas of a fittingly Greek mythos, this novel explores the complexities of the refugees' lives and the intricacies of Mina's relationships, examines the many angles of a timely and vital subject, and probes the life-changing choices humans are forced to make. The exquisite language suspends time and investigates the intricacies of seeking refuge, both from geo-political disruptions and from one's own patterns of life. In a year of stunning and important fiction, this work stands as a particular achievement: a novel that cries out to be heard and that teaches us, both intrinsically and extrinsically, what story can do."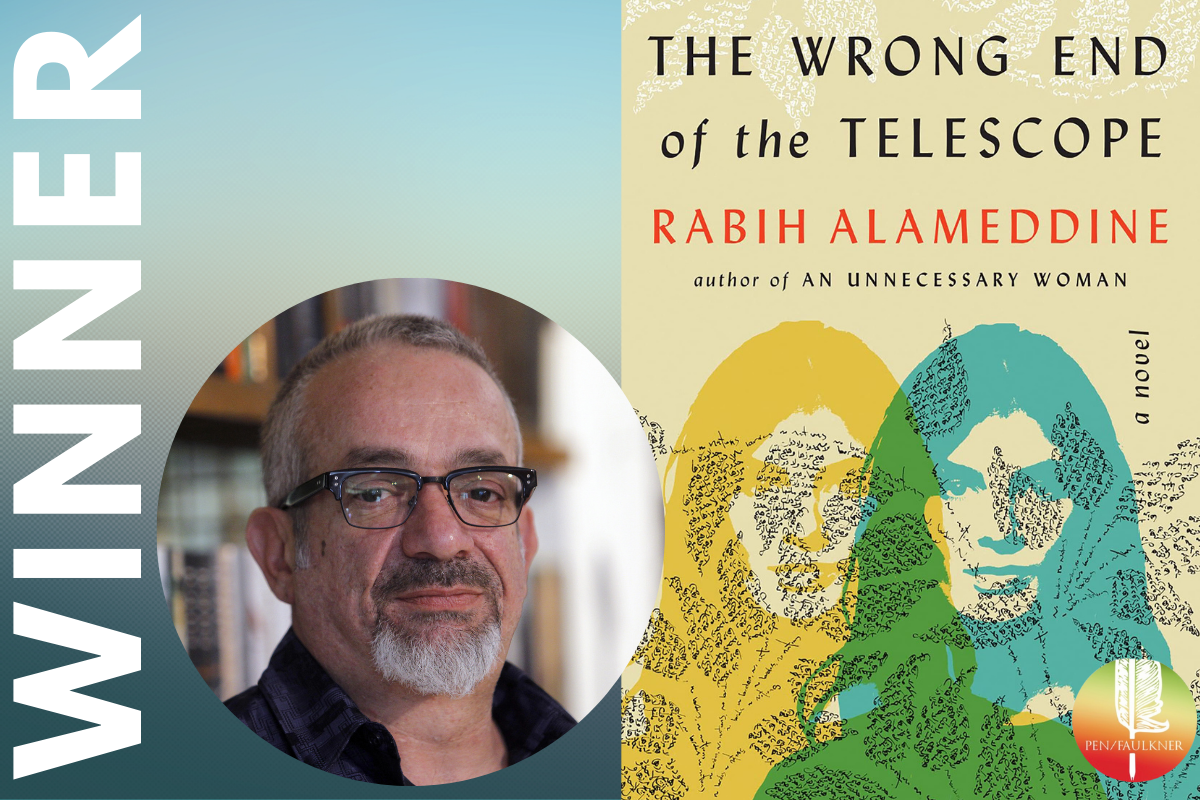 Rabih Alameddine is the author of the novels An Unnecessary Woman; I, the Divine; Koolaid; The Hakawati; and the story collection The Perv. In 2019, he won the Dos Passos Prize.
"I am beyond excited for receiving this great award," said Alameddine. "I wish to thank all involved, the PEN/Faulkner board, the judges. This is such an honor. No writer can look at the list of books that have won the PEN/Faulkner Award and not be humbled and honored to have their book listed among them."
The PEN/Faulkner Award is America's most prestigious peer-juried literary prize. As the author of the winning book, Alameddine will receive a $15,000 prize. The authors of each of the other finalists—Nawaaz Ahmed, for Radiant Fugitives; Carolina de Robertis, for The President and the Frog; Carolyn Ferrell, for Dear Miss Metropolitan; and Imbolo Mbue, for How Beautiful We Were—will receive $5,000. Recent winners include The Secret Lives of Church Ladies by Deesha Philyaw; Sea Monsters by Chloe Aridjis; Call Me Zebra by Azareen Van der Vliet Oloomi; Improvement by Joan Silber; Behold the Dreamers by Imbolo Mbue; Delicious Foods by James Hannaham; Preparation for the Next Life by Atticus Lish; and We Are All Completely Beside Ourselves by Karen Joy Fowler.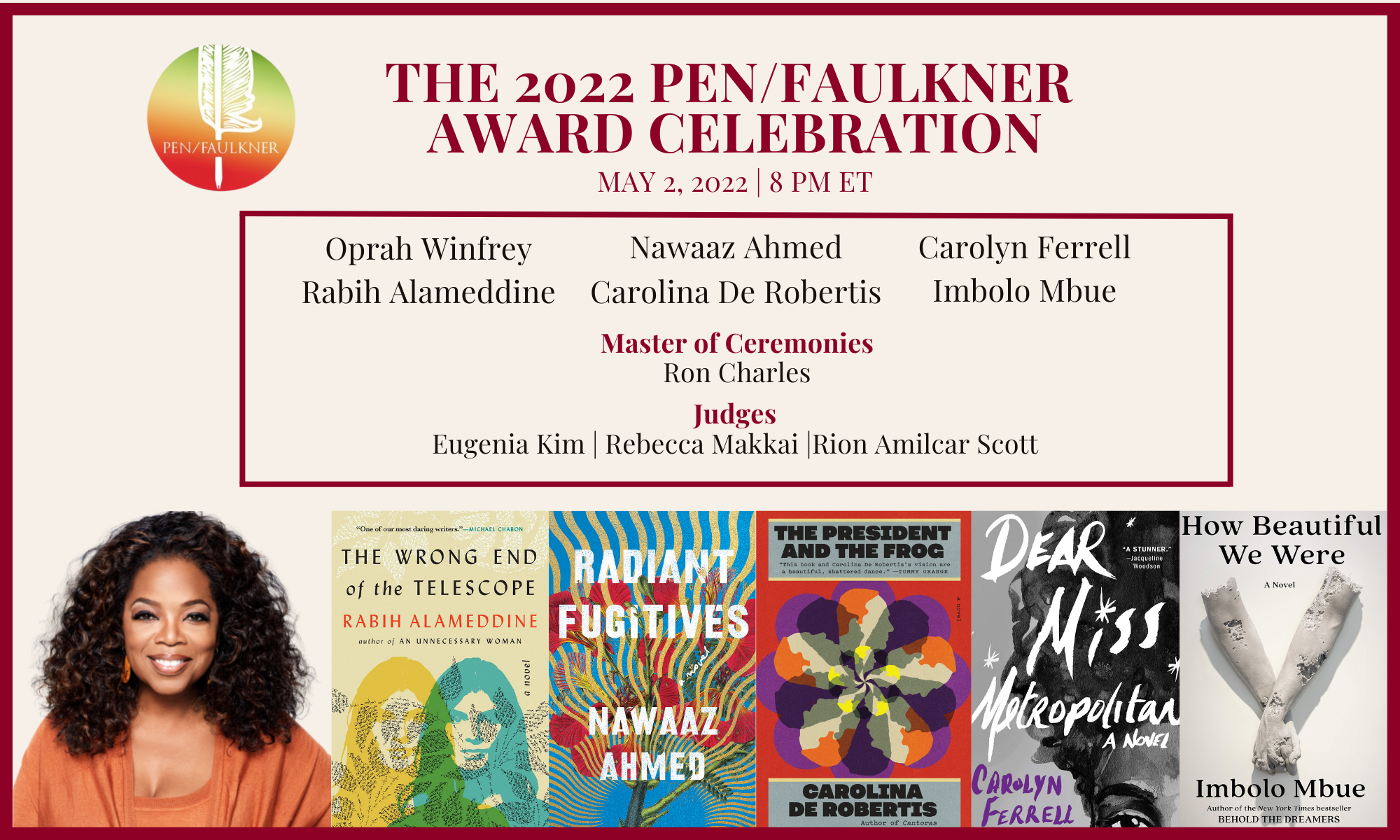 All five books and their authors will be honored at the annual PEN/Faulkner Award Celebration on Monday, May 2, at 8 pm ET. This live virtual event will feature presentations by our judges; original readings by our five finalists; an appearance by our 2022 PEN/Faulkner Literary Champion, Oprah Winfrey.