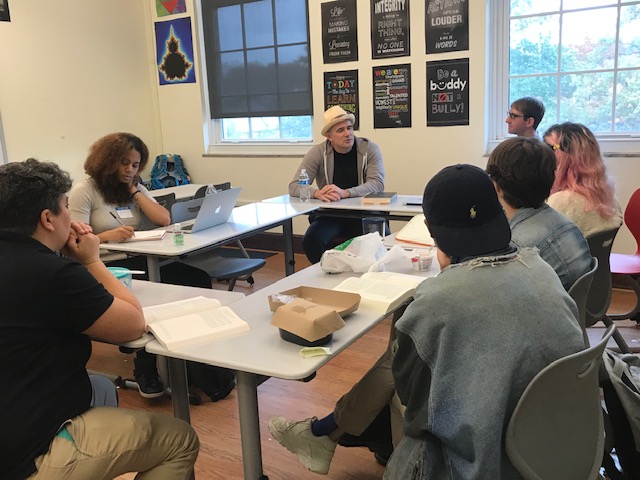 Once I apply, how soon can I expect to hear back?
We will inform all applicants of their status within 3 weeks.
What is the cost of attendance?
$600 for all eight days.
Do you offer scholarships?
Yes. Please read the scholarships section on the Tuition & Costs page.
When is the full tuition due?
A deposit of $150 is due upon acceptance to hold your spot. This is fully refunded through June 10. After that date, the deposit is forfeited. The remaining balance of $450 is due by June 15. Applicants who do not pay the remaining balance by that date may lose their spot in the camp, and will not be provided a refund.
Is this an overnight or non-residential (day) camp?
We are a non-residential camp. Please see the Summer 2019 camp schedule for the daily schedule, including arrival and pick up times.
What is the deadline to apply?
June 15. 
Do you require students to be picked up by a parent/guardian?
Upon acceptance to the camp, we'll ask for additional information, including approved transportation for participants. This can include pick up by a family member or other approved adult; taking public transportation; taking a ride share; or walking. Due to limitations and the difficulty of parking in DC, we recommend that students do not drive themselves.
Where is the camp located?
Camp will be held at Catholic University in Washington, DC. This is a Metro accessible location (red line, Brookland/CUA stop). 
Does my student have to be a native English speaker to attend?
Not at all. We welcome students from a variety of language backgrounds, though please note that all of our instruction will occur in English.
Does my student have to be an advanced writer?
We believe that developing writing skills is a lifelong, ongoing pursuit that requires practice. Our camp is designed for students who have a passion for and interest in the written word. Whether that means they would like to explore writing further; hone their writing skills; experiment with a new genre; or get to know other youth writers and be part of a writing community, the faculty works with each student individually to develop their writing goals and support them throughout the camp.
Does my student have to live in the District of Columbia to attend the camp?
We accept students from anywhere! While we anticipate that most of our students will live in the DC area (DC, northern Virginia, or Maryland-adjacent counties), students who have family in the area and would like to attend are welcome and encouraged to apply.
Do you accept international students? If so, what paperwork is required?
We accept international students applicants. PEN/Faulkner does not require additional paperwork regarding citizenship status.
If I pay the full tuition and my student is unable to attend, do you provide a refund?
Our payment schedule is as follows:
Deposit

$150

Due: upon acceptance

Remaining Balance

$450

Due: No later than June 15

Deposit Refund

Yes, full refund

Before June 10

No deposits will be refunded after June 10

Remaining Balance Refund

$450 (full)

No refund on remaining balance

Before June 15

After June 15
What if my student plans to attend the camp, but a family emergency or other situation comes up last minute?
Unfortunately, after June 15 we cannot provide refunds.
We can't wait to attend! However, my student will miss a day or two of camp. Can we pay a lower tuition?
We do not pro-rate tuition. The $600 cost is to cover the breadth of activities happening throughout the eight days, and we cannot isolate those costs to a single day of camp.
What if I have other questions?
Please email Lacey N. Dunham, Youth Writers Camp Director at lacey@penfaulkner.org.