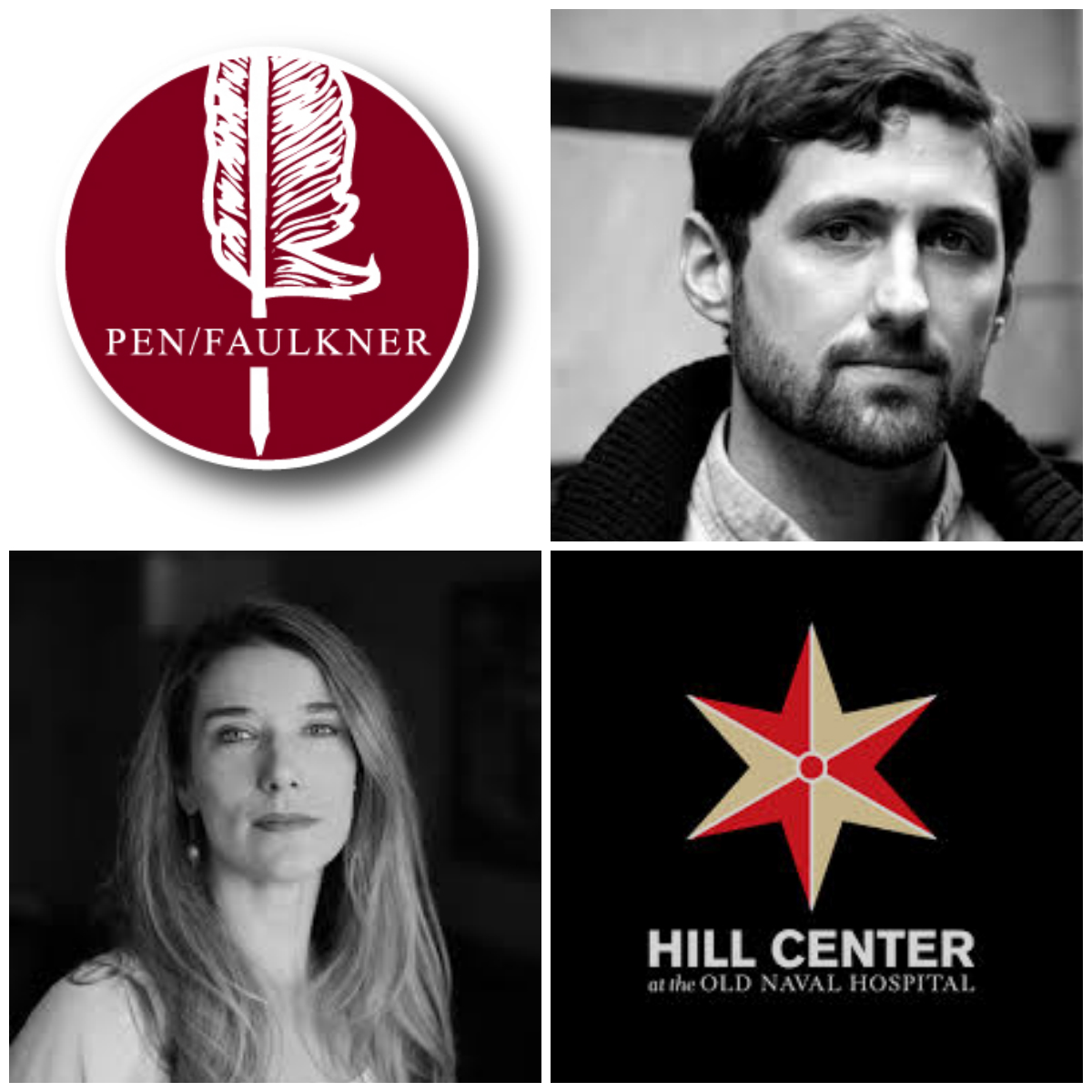 Hill Center & PEN/Faulkner Present:
A Reading by Phil Klay, author of Redeployment
in conversation with author Jennifer Vanderbes
Friday, Mar. 14 at 7 p.m.
Free (Please register for your free tickets here)
This installment of the Hill Center+PEN/Faulkner Literary Reading Series features debut author Phil Klay, who will read from and discuss his acclaimed debut story collection, Redeployment, in conversation with author Jennifer Vanderbes.

Phil Klay's Redeployment takes readers to the front lines of the wars in Iraq and Afghanistan, asking us to understand what happened there and what happened to the soldiers who returned. Interwoven with themes of brutality and faith, guilt and fear, helplessness and survival, the characters in these stories struggle to make meaning out of chaos. Klay is a graduate of Dartmouth College and a veteran of the U.S. Marine Corps. He served in Iraq's Anbar Province from January 2007 to February 2008 as a Public Affairs Officer. After being discharged he went to Hunter College and received an MFA. His story "Redeployment" was originally published in Granta and is included in Fire and Forget: Short Stories from the Long War. His writing has also appeared in the New York Times, Newsweek, the Daily Beast, the New York Daily News, Tin House, and The Best American Nonrequired Reading 2012.
Advance praise for Redeployment: 
Anthony Swofford, author of Jarhead writes: "Phil Klay's stories are tightly wound psychological thrillers…It's a thrill to read a young writer so brilliantly parsing the complexities and vagaries of war."
Karen Russell, author of Swamplandia and a recipient of the 2013 MacArthur Foundation Fellowship notes: "Klay's writing is searing and powerful, unsparing of its characters and its readers… These stories demand and deserve our attention."
You can follow Phil Klay on Twitter @philklay, and you can pre-order the book from Politics and Prose here. 
Jennifer Vanderbes is the author of the much-praised novels Easter Island, described by Washington Post book critic Ron Charles as a "gorgeous debut novel," and Strangers at the Feast. Her just-published third novel, The Secret of Raven Point is set during World War II and incisively explores the moral ambiguities of war. A graduate of the Iowa Writers' Workshop, Vanderbes is the recipient of numerous awards, including a Guggenheim Fellowship. Her essays and reviews have appeared in The New York Times, The Washington Post, and The Atlantic. Read more about Vanderbes online at her website, and you can order her latest novel from Politics and Prose here. 

Phil Klay author photo credit: Hannah Dunphy