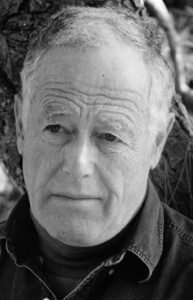 James Salter has been selected to receive the 25th annual PEN/Malamud Award. Given annually since 1988 in honor of the late Bernard Malamud, this award recognizes a body of work that demonstrates excellence in the art of short fiction.
Salter is regarded as one of the finest living practitioners of fiction by his fellow writers, by critics, and by the lucky readers familiar with his work. Robert Burke, writing in the Bloomsbury Review, called him "one of the best writers in this country," and Publishers Weekly has called him, "the author of some of the most esteemed fiction of the past three decades."
The PEN/Malamud Award includes a reading at the Folger Shakespeare Library that is part of the PEN/Faulkner Reading Series, and a prize of $5,000. The selection committee is composed of a panel of PEN/Faulkner Board members. Mr. Salter will be given the award on December 7, 2012 at the Folger Shakespeare Library. Tickets for the event will go on sale September 1, 2012.
Click here for more information on the PEN/Malamud Award, and to read a list of past winners. Click here to read the press release.