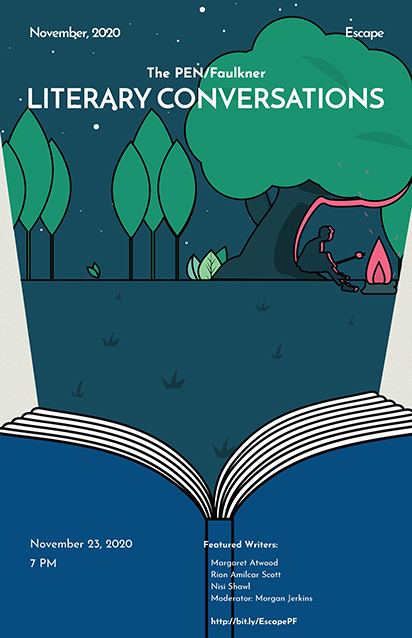 ESCAPE
With everything that was thrown at us in 2020, people are looking for ways to forget about the state of reality now more than ever. Literature provides the perfect opportunity to escape into new worlds in an attempt to cope with and understand all that happens in our own.
Escape features authors who have built worlds and universes in their speculative fiction to explore the human condition and its impact on our reality.
We were joined by Margaret Atwood (The Handmaid's Tale), Rion Amilcar Scott (The World Doesn't Require You), Nisi Shawl (Everfair), and moderator and author Morgan Jerkins.
We were proud to partner with Politics & Prose as our exclusive bookseller for this event. You can find all our featured authors' books on the Politics & Prose website!
Dearly: New Poems by Margaret Atwood
The World Doesn't Require You by Rion Amilcar Scott
Everfair by Nisi Shawl
Wandering In Strange Lands: A Daughter of the Great Migration Reclaims Her Roots by Morgan Jerkins
DATE | November 23, 2020 at 7:00 PM
LOCATION | Online Event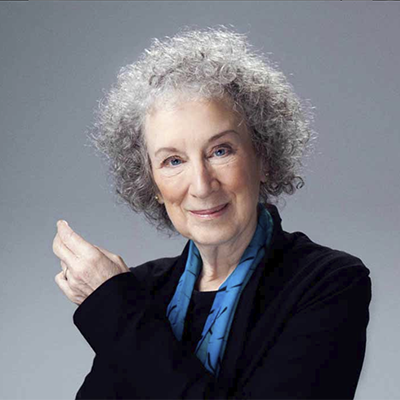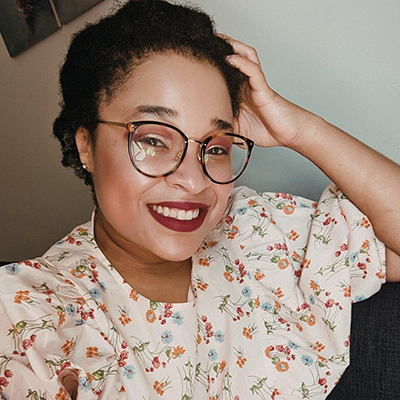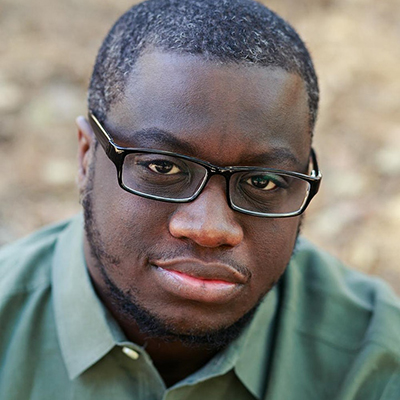 Rion Amilcar Scott
Author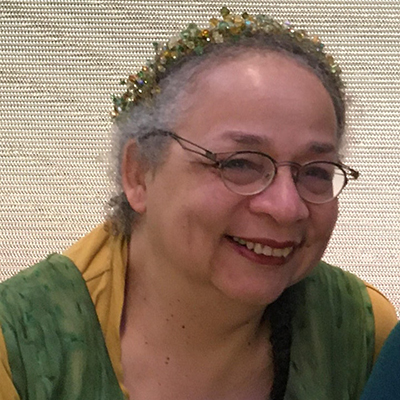 Highlights
"I tend to think that people, that humans, need stories, and we find them in everything. Algorithms are stories and should be seen as stories. The algorithm that says you will be reaching out for and anticipating trouble from people who are in a certain neighborhood, that is a story. And it is a story based on past experience, but whose past experience? Who was telling the story?" – Nisi Shawl
"If you're picking out, demonizing, or mocking the humanities, then you're going to have problems. And I think we've seen that. I think we see people who don't really know or understand the implications of what they do. They have these theories and slogans, move fast and break everything, and we have to disrupt and disrupt, without thinking about the implications of what that disruption does and thinking about ways that you're going to mitigate it. These things have been predicted. These things have been thought about… But if you take that out, if you ignore that, or if you cultivate people who don't have any appreciation of that, then you're going to have problems." – Rion Amilcar Scott
"There's a difference in the way [propaganda] is disseminated now, but the intention is the same. So, either to get people to believe in something that's not true or to confuse them so much that they don't know what to believe, and that was the stated aim of the Russian disinformation campaign in the 2016 election. A lot of people have just stepped back from the category called truth. But that's not a good answer… So we need to get back to – who's going to level with us? Who are the trusted sources? I tend to trust sources that have an address, because you can sue them." – Margaret Atwood