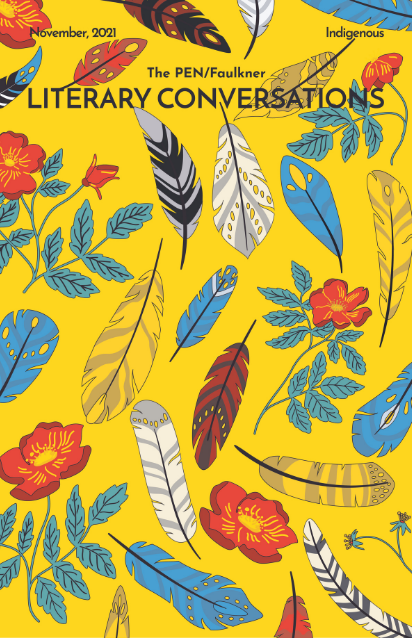 INDIGENOUS
On November 17, 2021, we engaged with Louise Erdrich, Kali Fajardo-Anstine, and Tommy Orange, who are among the most highly acclaimed Native writers of our time. Moderated by Margaret Verble, this discussion explored how their storytelling has been informed by their experiences as Indigenous people.
This Literary Conversation included readings by our featured authors and was followed by a live Q&A with the audience. Live captioning was also available for this event.
We were proud to partner with Politics & Prose as our exclusive bookseller for this event. You can find our featured authors' books on the Politics & Prose website!
The Sentence by Louise Erdrich
Sabrina & Corina by Kali Fajardo-Anstine
There There by Tommy Orange
When Two Feathers Fell from the Sky by Margaret Verble
PEN/Faulkner acknowledges that we operate on the ancestral land of the Piscataway Conoy Tribe. As we hope to honor the stories by the Native writers featured in this event,  we also offer our respect to all past, present, and future Indigenous people on this land. Half of all the funds donated with a ticket to this event went to Through Piscataway Eyes, a nonprofit that promotes and protects the welfare, culture, and history of the members of the Piscataway Conoy Tribe. Please email our team if you have any questions.
DATE | November 17, 2021 at 7:00 PM
LOCATION | Online Event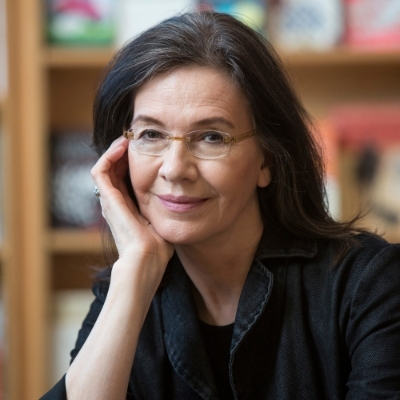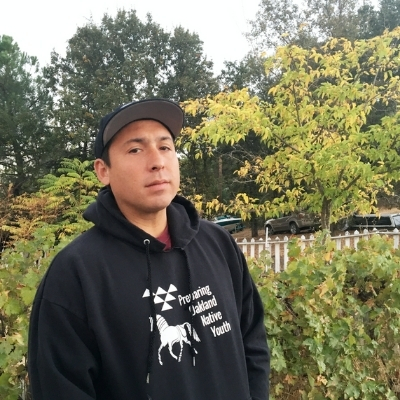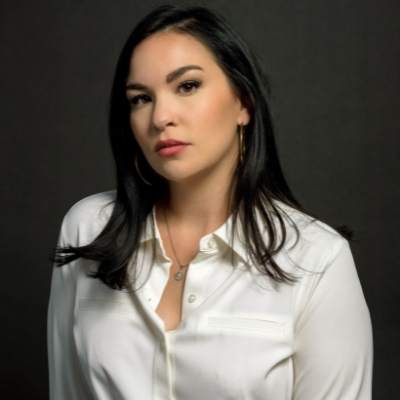 Kali Fajardo-Anstine
Author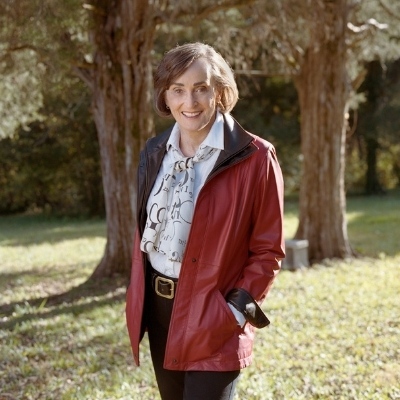 Margaret Verble
Moderator
Highlights
"One of the reasons I became a writer is not only because I come from a long line of storytellers… [but also] because I was angry and upset that no one could understand what I was. I also had a hard time articulating exactly what I felt I was… I never saw myself or people like me exactly reflected in literature. We've heard this a lot, but it made me feel so lonely and isolated. The fact that I write about what I write about is in direct response to that. I would hate for that to become professionalized in a way, that now I have to be the spokesperson for this. I really just wanted to write naturalistic prose about the people that I come from, about my community, about my family, and that's what I'm continuing to do." – Kali Fajardo-Anstine
"I think, as native people, we think more about the dead because we understand loss. A lot of us have experienced more death than other people, but we also understand a legacy of loss and we inherit a legacy of loss as a people… The yardstick that we're measured by, the person on the other side, is a ghost image. The perfect Indian image that we're measured by, whether or not we're authentic enough by the outside standards, is a dead person. It's somebody who lived before and looks this particular way. We're measuring ourselves against ghosts." – Tommy Orange
"We're not talking about a blanket idea of native culture because it's all sovereign tribal nations that we're talking about. One thing in common is that, if there was a hero, that would be the humblest person in the community. A hero would be the person who was the most generous and who gave away most of their possessions. That would be a very different hero." – Louise Erdrich