She Left Me the Gun: My Mother's Life Before Me
Author Conversation and Book Signing with
Emma Brockes & Michel Martin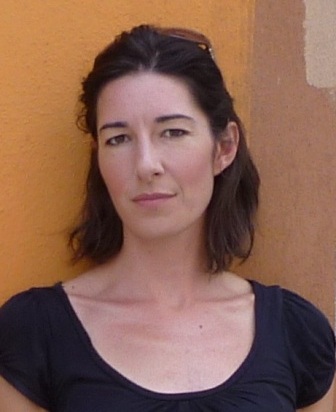 On Thursday, May 23rd, at 7 p.m., join Hill Center for a conversation with The Guardian writer Emma Brockes about her new book She Left Me the Gun: My Mother's Life Before Me. Books will be for sale and a book signing will follow the conversation. Brockes will be joined in conversation with the host of NPR's "Tell Me More" Michel Martin. This event is co-sponsored by the PEN/Faulkner Foundation and is free and open to the public. Register for your tickets here. 
Emma Brockes knew her mother Paula's life story in broad strokes: she emigrated alone from South Africa after a tough, rural upbringing, changed her name from Pauline to Paula, lived the life of a bohemian in 1960's London, and gave birth to her daughter Emma before her 43rd birthday. But Brockes always felt, and knew from occasional intimations from Paula, that there was more—and that in that mysterious past resided something so dark that her mother couldn't share it with her own husband, let alone her daughter. She Left Me the Gun: My Mother's Life Before Me is the remarkable story of Brockes' efforts to unearth her mother's story.
After Paula's death, Brockes decided to travel to South Africa to meet her mother's family and solve the mystery of her early life—sensing all along that it might be a betrayal of her mother's wishes. What she found is the stuff of fiction: Paula's father was a charming and handsome, but also racist, poor, drunk, violent pedophile who molested his own daughters. The young Paula even tried to kill him by shooting at him five times. In her twenties, she mustered the courage to bring sexual abuse charges against her father only to see a higher court reverse the original conviction. After Paula's stepmother allowed her abusive husband to return home, Brockes' mother decided to leave South Africa, blaming her exile on apartheid politics.
As Brockes dug into her mother's past and met with her aunts, uncles and cousins, bits of her life at home began to make sense: why her mother hid jewelry and other valuables throughout the house as if always ready to flee, why she dressed Emma in clothes at least two sizes too large, why she kept a gun in her favorite hiding spot in the house. Most importantly, Brockes came to fully understand how remarkably resilient and strong her mother was: someone capable of breaking with her terrifying past, building a new life for herself in the UK, and living a happy life instead of sinking into depression and self-destruction.
She Left Me the Gun is both a wonderfully absorbing mystery and an incredibly moving memoir. Emma Brockes renders her mother's story with grace and humor, perfectly balancing a quest for understanding Paula's unspeakable traumas and embracing the happiness she chose for herself and her daughter.
Emma writes for the Guardian's Weekend magazine and has contributed to the New York Times, Vogue, Harper's Bazaar and Elle. She is the winner of two British Press Awards, Young Journalist of the Year and Feature Writer of the Year and while at Oxford won the Philip Geddes Memorial Prize for Journalism. Her book, What Would Barbra Do? How Musicals Saved My Life was serialized on the BBC and is published by Black Swan (UK) and Harper Collins (US). Her new book, She Left Me The Gun: My Mother's Life Before Me, will be published in Spring 2013 by Faber (UK) and Penguin (US).
Michel joined NPR from ABC News, where she worked since 1992. She served as correspondent for Nightline from 1996 to 2006, reporting on such subjects as the Congressional budget battles, the U.S. embassy bombings in Africa, racial profiling and the aftermath of Hurricane Katrina. At ABC, she also contributed to numerous programs and specials, including the network's award-winning coverage of September 11, a documentary on the Anita Hill-Clarence Thomas controversy, a critically acclaimed AIDS special and reports for the ongoing series "America in Black and White." Michel reported for the ABC newsmagazine Day One, winning an Emmy for her coverage of the international campaign to ban the use of landmines, and was a regular panelist on This Week with George Stephanopoulos. She also hosted the 13-episode series Life 360, an innovative program partnership between Oregon Public Broadcasting and Nightline incorporating documentary film, performance and personal narrative; it aired on public television stations across the country.
PEN/Faulkner is a nonprofit literary organization that believes in deepening readers' connection to writing and the arts through public events, in-school education, and public promotion of exceptional literary, artistic, and cultural achievement.
Emma Brockes Photo Credit: Lynn Weingarten