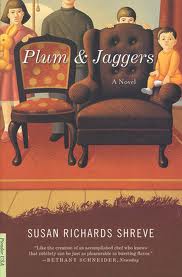 Last night, the Summer Supper and Book Club welcomed four new members from Banneker, Richard Wright, and even Mississippi. We did a speed-read of the first chapter of Plum and Jaggers to catch up, stopping to discuss Susan Richard Shreve's nonlinear narrative and the unexpectedly quirky writing surrounding its tragic incidents.
Meanwhile, Ariel and returning members shared their thoughts on the novel as well as vibrant portraits of their own eccentric families. We regrouped to share our favorite literary families. Highlights included the Prynne family from The Scarlet Letter, the Marches of Little Women, and the Berenstain Bears.
When Shreve arrived, she revealed that the basis for Plum and Jaggers was a real-life comedy troupe of siblings fronted by David Sedaris. She went on to recount a hilarious four-hour meeting with Sedaris—then house cleaner, now best-selling author—which fittingly concluded with him asking if he could take a shower in her apartment.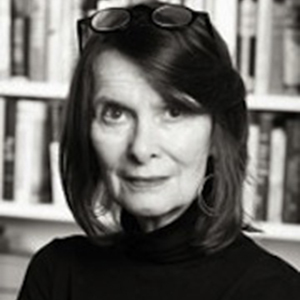 Our book club members, many of them writers, were eager to learn about the excitement and struggles of achieving success as an author. Some seemed surprised when Susan (who is one of D.C.'s most recognizable literary voices, as well as the Co-Chairman of the PEN/Faulkner Board of Directors) shared her fears of press, her mixed feelings about her early novels, and the joys of anonymity. She recounted taking a summer-long camping retreat with her children when her first book was published so that she wouldn't have to face the reviews. She also spoke about writing successfully under a pseudonym when no one would publish a middle-aged white woman's novel narrated by a twenty-year-old African American protagonist. The colorful talk, which concluded with a brief reading and book signing, was filled with honest advice for the group's young writers to sharpen their skills through practice and to write first and foremost for themselves. 
Next week, author Danielle Evans will join us for a discussion of her short story collection Before You Suffocate Your Own Fool Self. Check back in here at the Writers in Schools blog for more information about the program as it progresses and for write ups of author visits after they happen. 
— Jack Nessman