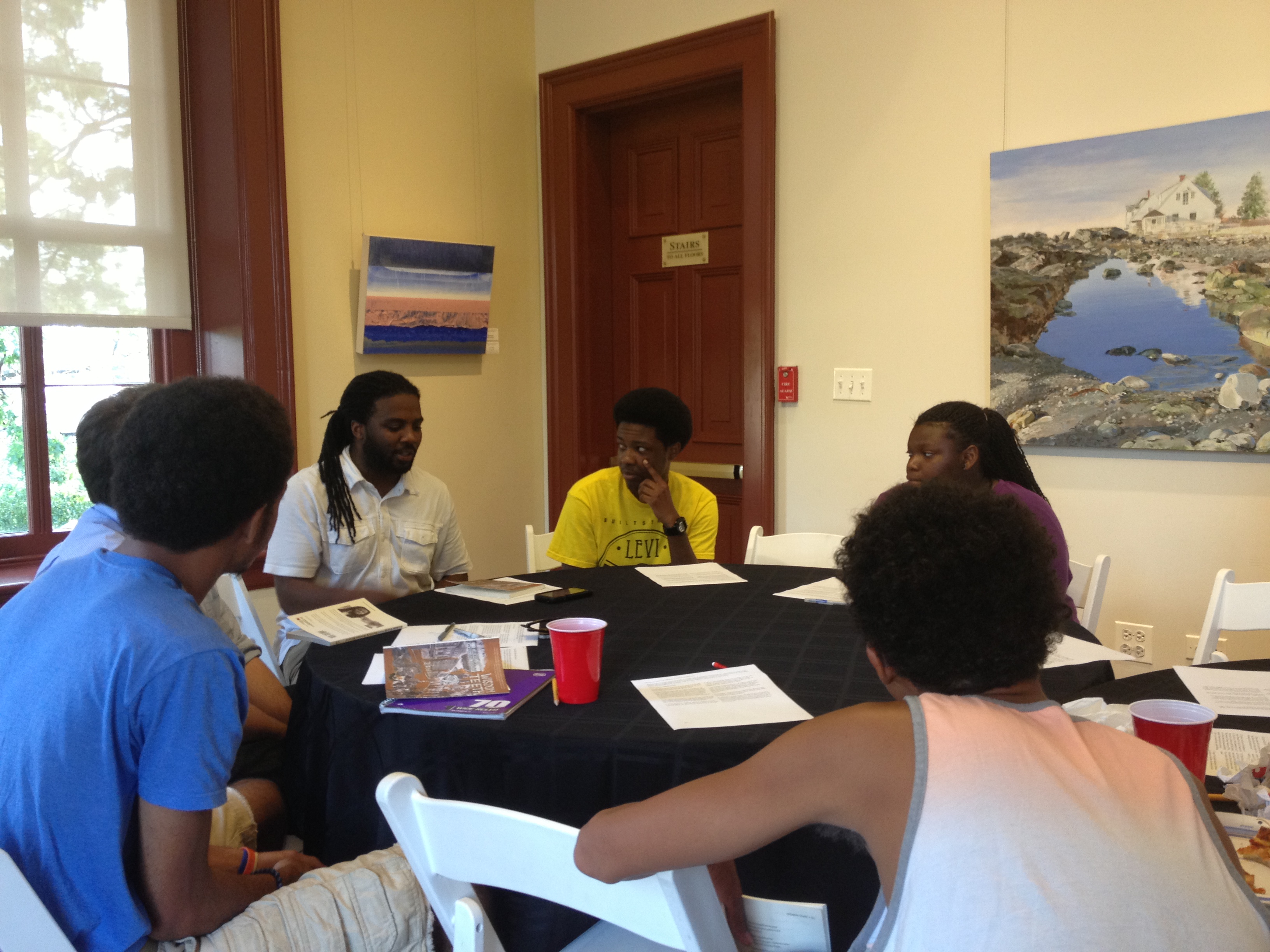 Last night, the Summer Supper and Book Club talked about A Tribe Called Quest and bar brawls in Adams Morgan—all for the sake of poetry week and our discussion of Derrick Weston Brown's Wisdom Teeth, of course. We started by talking about the music and musicians who we felt were the most poetic. Emma and Amuche cited poets-turned-musicians while Tatyana stuck by Frank Ocean. Manny said that the late, great Freddy Mercury was a true poet, and Donovan selected Jimmy Hendrix as a man who spoke through his guitar.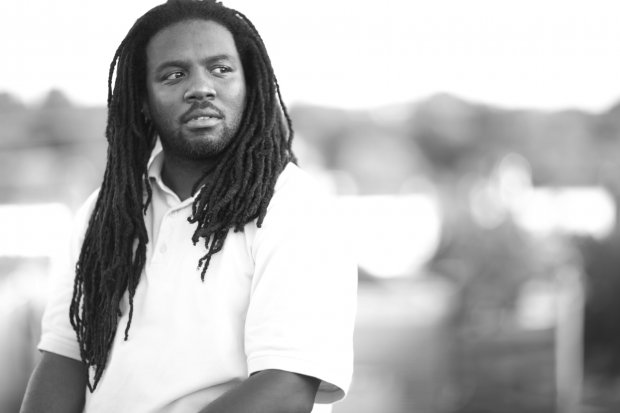 We discussed our own relationships to poetry and asked why the form is so often charged with negative associations. Ariel shared her own anxieties about poetic analysis, and Sanjayah and Tatyana commiserated as they revealed their own frustrations with poetry's occasionally cryptic themes and images. Amuche on the other hand said that she enjoys poetry because it offers a more intimate medium for expressing emotions. Nate asked the group to consider why we apply such a different mindset to understanding poetry than we do to a song or a painting, and adamantly asserted that poetry is not a puzzle to be solved but a form that can be enjoyed just as readily as a sculpture or a song.
With Nate's impassioned defense of poetry in mind, we took the plunge into Wisdom Teeth. We moved from the poem "Hourglass Flow"—a work that ends with the comforting message that every day is just a draft—to "Malcolm X's Glasses Speak"—which inventively tells the iconic figure's story from the point of view of his most iconic accessory. We seemed to spend the most time, however, discussing "Remembering Bonita Applebum," a poem that centers on a woman described as "the pentatonic scale squeezed into form fitting denim overalls" and "your daddy's woman before your mama came into the picture." (She's also the eponymous subject of the 1990 song from A Tribe Called Quest's debut album.) 
Derrick Weston Brown stopped by at just the right time to provide some insight into the creation of the poem, which he revealed was an ode to his history and to his ongoing relationship to and love of music. He traced a series of poetic and musical genealogies, connecting A Tribe Called Quest to Kanye West and Keorapetse Kgositsile, the acclaimed South African poet and activist, to Earl Sweatshirt, the L.A.-based rapper who is also Kgositsile's son.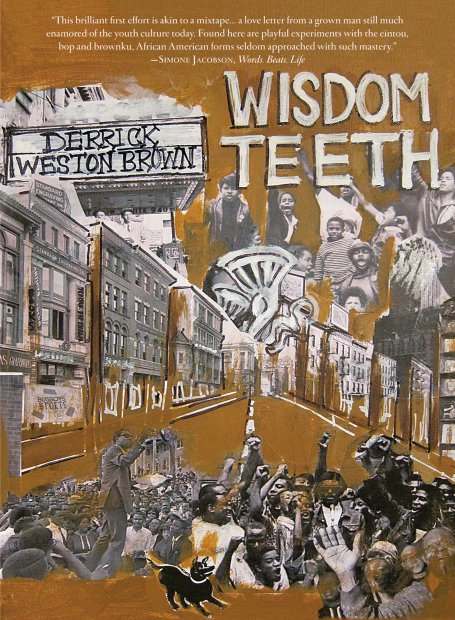 Brown went on to talk about a particular method of writing that he employed in penning many of the poems in Wisdom Teeth: people-watching. More specifically, he called this method "ear hustling," as it involves being in public and turning an ear toward the people and interactions around you. When he first came to D.C., said Brown, he and his writing buddies would head to Adams Morgan at bar time to watch as patrons spilled into the street and found inspiration in the form of the animated (and often drunken) conversations and interactions had on the street. These late nights of dedicated research have yielded some of his funniest and most vivid poems including "Color Commentary," which narrates a bizarre street brawl that Brown and his friends witnessed one night.
Bre jumped in to inquire about the poem "Snagglepuss Spills His Guts on E! True Hollywood Story," which has apparently spurred a fair share of questions over the course of Brown's many Writers in Schools visits. While he declined to read the satirical poem, which tracks the dysfunctional behind-closed-doors relationship between Snagglepuss and The Pink Panther—he did, however, recite a moving poem about his father from memory. His recitation was met with a room full of snaps. He recounted sending a copy of Wisdom Teeth to his father who acknowledged that he felt he knew his son better than ever after reading his work.
By the end of the night, any apprehension about poetry seemed to have disappeared as Brown entertained the crowd with his verses and anecdotes. We found that even the uncertainties in analysis—which had at first seemed intimidating—actually sparked some of the most interesting discussions. 
Although this was the second-to-last meeting of the Summer Supper & Book Club, it was my last meeting with the group. Thanks to all of you book clubbers for being such an amazing, interesting, and intelligent group. It was a pleasure getting to know all of you, and I'm relieved to hear that I'll still be seeing some of you around Hill Center. Congrats to Tatyana who just landed an internship in the main office! I'll be coming to you when I need someone to let me up to the third floor.
 — Jack Nessman