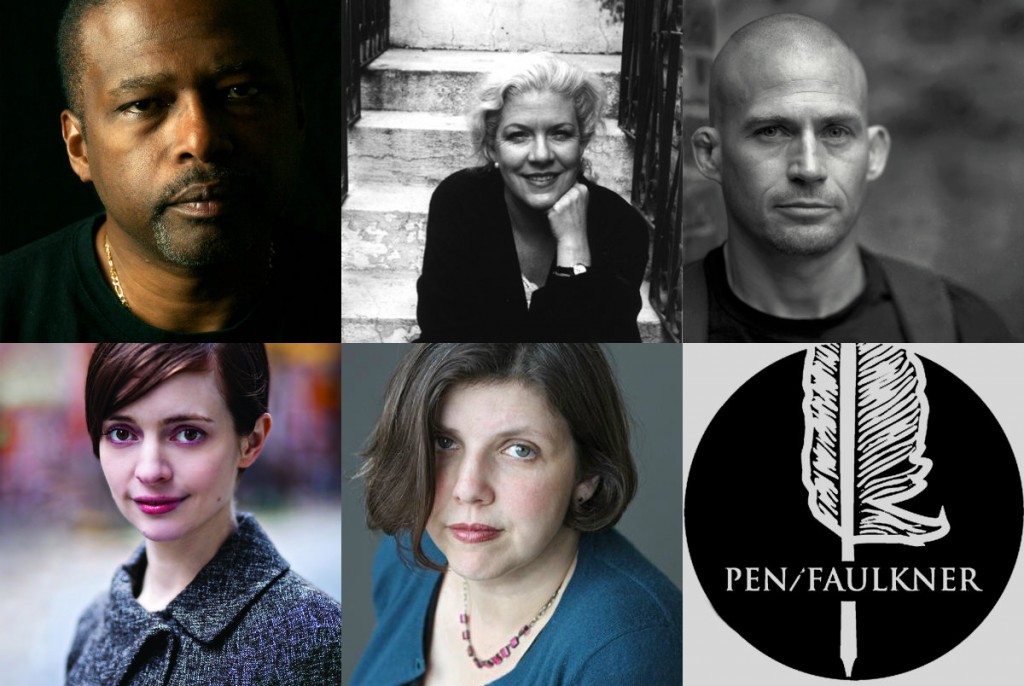 On May 2, 2015, we will honor the to-be-announced winner of the 2015 PEN/Faulkner Award for Fiction and the four finalists for the prize. Each author will read from their work and be recognized on stage by this year's judges, Alexander Chee, Marc Fitten, and Deirdre McNamer.
About the 2015 PEN/Faulkner Award for Fiction Finalists: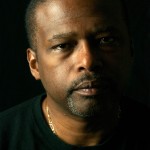 JEFFERY RENARD ALLEN
Song of the Shank
(Graywolf Press)
Jeffery Renard Allen's novel Song of the Shank is a wide-ranging, fabulist-infused narrative that whorls in and around the life of 19th-century piano prodigy Tom Wiggins, better known as Blind Tom. Born into slavery in 1840s Georgia, Tom's ability to play a piece of music after only hearing it once propels him into a world of opportunistic managers, international stardom, and the teeming tensions of Reconstruction era New York. The novel shifts between points of view, and leaps between not just geographies but realities, showing us that "Beneath history is another history we've made without even knowing it." Jeff Calder writes in the The Atlanta-Journal Constitution: "Reading through this sagacious volume is like stumbling on a crooked monument covered in celestial carvings, something that aims for the stars and ends up reconfiguring constellations."
Jeffery Renard Allen's most recent book is Song of the Shank, which appeared on the cover of the New York Times Book Review. He is also the author of a previous novel, Rails Under My Back, the story collection Holding Pattern, and two collections of poetry. He was born and raised in Chicago and now lives in New York City, where he teaches at Queens College and in the Writing Program at the New School.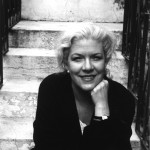 JENNIFER CLEMENT
Prayers for the Stolen
(Hogarth)
In Jennifer Clement's Prayers for the Stolen, baby girls are called Boy to keep drug traffickers from knowing they exist. Once they hit puberty, they rub their skin with hot pepper and color their teeth with black markers so the traffickers will find them too ugly to steal. Ladydi Garcia Martínez, Clement's narrator, grows up hearing from her mother that life is worth nothing. And yet Ladydi loves her life, and fights to protect herself from the drug traffickers and from her mother's hopelessness. She prays constantly: at her mother's altar to Oprah, to a flyswatter when the house is full of bugs, for her stolen friend Paula. And when Ladydi falls in love, Clement writes, "He climbed up my ribs and into me. I thought to myself, Say a prayer for ladders." Clement's language is spare and beautiful, full of humor and of the idiosyncrasies of Mexican Spanish, which she uses to create a vernacular as original as her protagonist. In The New York Times, Francisco Goldman writes: "Prayers for the Stolen is as harrowing as you would expect, but it's also beguiling, and even crazily enchanting."
Jennifer Clement has studied literature in New York and Paris. She was awarded the NEA Fellowship for Literature for Prayers for the Stolen, which was her first novel published in the United States. Former President of PEN Mexico, she currently lives in Mexico City. She is also the author of Widow Basquiat.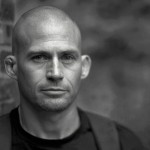 ATTICUS LISH
Preparation for the Next Life
(Tyrant Books)
Atticus Lish's Preparation for the Next Life is a document of the undocumented and an unlikely love story between a Chinese Muslim immigrant, Zou Lei, and a traumatized Iraq War veteran, Skinner. Skinner comes to New York after a disastrous tour in Iraq, looking for a party, "holding to the idea that if he partied hard enough, he'd eventually succeed in having a good time and would start wanting to live again." Zou Lei comes to New York fresh from a deportation scare in order to, "stay where everybody was illegal just like her and get lost in the crowd." When they cross paths in a food court, they fall into a relationship haunted by Zou Lei's fear of deportation and the symptoms of Skinner's post-traumatic stress disorder. There is little, it seems, either can do to save the other. Preparation for the Next Life forces readers to look squarely at a host of the failures plaguing contemporary American society. Lish's prose is dogged and steadfast as he describes his characters' raw reality and the desperate lives they struggle to lead. Praising the novel in The Nation, Madison Smartt Bell writes: "The members of our polymorphous underclasses most often appear as statistics; in presenting a few of them as individuals, Lish offers his audience a salubrious shock."
Atticus Lish lives in New York City.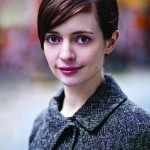 EMILY ST. JOHN MANDEL
Station Eleven
(Alfred A. Knopf)
Emily St. John Mandel paints a devastating portrait of the future in her dystopian novel Station Eleven. A vicious strain of the flu originates in Georgia, spreads across the globe in the span of weeks, and wipes out most of the human population. The novel jumps between the pre-Georgian Flu world and the frightening one that replaces it. In the opening chapter, Arthur Leander, a movie star who has taken to the stage as King Lear, drops dead of a heart attack before the curtains can close. On the scene are two characters who return in later post-flu chapters: a paparazzo turned paramedic named Jeevan who tries to resuscitate Arthur, and a young child actor named Kirsten Raymond who idolizes him. Kirsten will go on to join a traveling troupe of actors who perform Shakespeare in dismal towns where the dwindling population struggles to survive. The troupe's motto is cribbed from Star Trek: "Survival is insufficient." Writing for Entertainment Weekly, Karen Valby praises the novel as reading "like equal parts page-turner and poem. One of [Mandel's] great feats is that the story feels spun rather than plotted, with seamless shifts in time and characters."
Emily St. John Mandel is the author of four novels, most recently Station Eleven, which was a 2014 National Book Award nominee. She is a staff writer for The Millions, and she lives in New York City with her husband.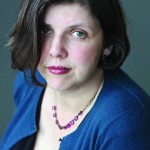 JENNY OFFILL
Dept. of Speculation
(Alfred A. Knopf)
In Dept. of Speculation, Jenny Offill chronicles the marriage of a writer wife and radio broadcaster husband through sharp and beautiful fragments of prose, charting the couple's everyday joys and minor tragedies from the first moments of falling in love to surviving bed bugs in Brooklyn. The characters remain unnamed throughout the book, and the wife describes in the opening pages how in her youth she dreamed of becoming an "art monster" whose focus on creating would allow her to forgo a traditional path to domestic life. She's not exactly bitter as she takes on wifehood and motherhood, but seems instead both startled and amused that her home life offers so many new surprises. Though she is often beleaguered by the loneliness of being a new mother, she feels supported by her husband, who she describes as "famously kind. . . He's from Ohio. This means he never forgets to thank the bus driver or pushes in front at the baggage claim." And so midway through the book, when their marriage suffers the age-old trauma of infidelity, the reader is as rocked as the narrator, who no longer refers to herself as "I," instead becoming, "the wife." The narrator becomes a more distant pronoun while she searches for answers. James Wood writes in The New Yorker, "Dept. of Speculation is all the more powerful because, with its scattered insights and apparently piecemeal form, it at first appears slight. Its depth and intensity make a stealthy purchase on the reader."
Jenny Offill is the author of two novels, Dept. of Speculation, which was chosen as one of the ten best books of the year by The New York Times, and Last Things, which was a New York Times Notable Book and a finalist for the Los Angeles Times First Book Award. She teaches in the writing programs at Queens University, Brooklyn College, and Columbia University.
About the 2015 Judges: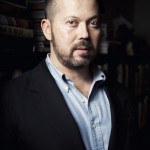 Alexander Chee is the author of the novels Edinburgh and The Queen of the Night, forthcoming from Houghton Mifflin Harcourt in February of 2016. He is a recipient of a 2003 Whiting Award, a 2004 NEA Fellowship in prose and a 2010 MCCA Fellowship, and residency fellowships from the MacDowell Colony, the VCCA, Civitella Ranieri and Amtrak. His essays and stories have appeared in The New York Times Book Review, Tin House, Slate, Guernica, NPR and Out, among others. He lives in New York City.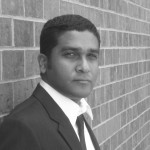 Marc Fitten is the author of two novels: Valeria's Last Stand and Elza's Kitchen. He has been published in half a dozen languages and is a resident faculty member at the Yale Writers Conference. He lives in Atlanta, Georgia.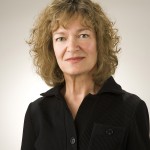 Deirdre McNamer is the author of four novels: Rima in the Weeds, One Sweet Quarrel, My Russian, and Red Rover, which was named a best book of 2007 by the Washington Post, LA Times, and Artforum. She teaches in the MFA program at the University of Montana, and lives in Missoula.
Buy Copies of the Books from Politics & Prose:

Our longtime friends and partners at Politics & Prose will be on hand to sell copies of books by this year's finalists and winner, and we encourage you to check out the store's huge selections of books and amazing lineup of live events by visiting them online here: http://www.politics-prose.com/
Listen to the Podcast: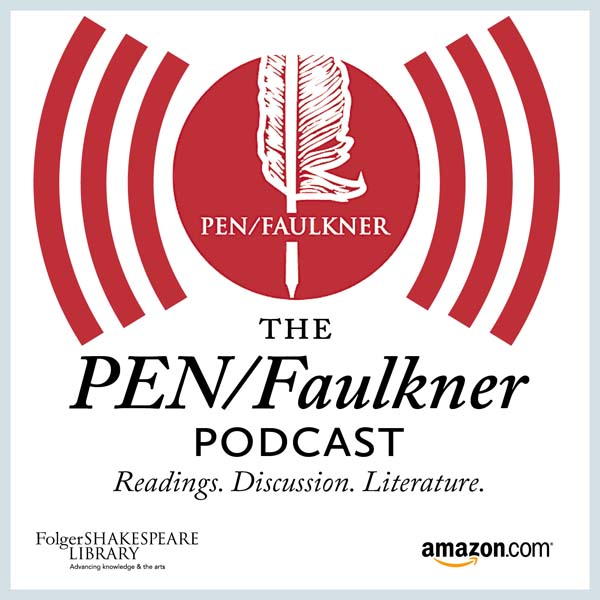 The 2015 PEN/Faulkner Award for Fiction Ceremony & Reading will recorded and produced as an episode of the PEN/Faulkner Podcast. You can listen to past awards and other events on the Podcast Page.
You can also  Subscribe to the Podcast in iTunes.
About the PEN/Faulkner Award for Fiction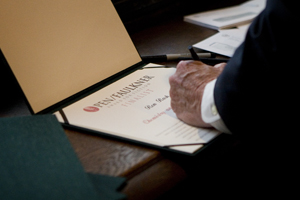 The PEN/Faulkner Award for Fiction is a national prize which honors the best published works of fiction by American citizens in a calendar year. Three writers are chosen annually by the directors of the PEN/Faulkner Foundation to serve as judges for the prize, and these judges are asked to select five books (from among the more than 350 works submitted each year) as finalists for the award, making this the largest peer-juried award in the country. Both the eventual winner of the award and all finalists are invited to Washington, D.C. for the PEN/Faulkner Award Ceremony and Dinner.
Celebrating the winner as "first among equals," the 35th Annual PEN/Faulkner Award Ceremony will take place at the Folger Shakespeare Library in Washington, D.C. on Saturday, May 2, 2015 at 7:00 p.m. The event will feature the judges' citations for each finalist's book, the conferral of the PEN/Faulkner Award, and a reading by each author.
Each year, the PEN/Faulkner Award Ceremony & Dinner is open to the public. Tickets are available for purchase through the Box Office of the Folger Shakespeare Library. Call the Folger Box Office at (202) 544-7077 for more information.
A list of past winners and finalists of the PEN/Faulkner Award for Fiction can be found here.