Replacement Lives: An Evening with David Bezmozgis, Boris Fishman, and Lara Vapnyar
In Partnership with the DCJCC Literary Festival
Monday, October 19th, 2015  |  7:30 PM
Purchase a single ticket for $15
Folger Shakespeare Library – Elizabethan Theatre
201 East Capitol Street SE
Washington, DC 20003 (map)
In its 17th year, the DCJCC Jewish Literary Festival celebrates the work of established and emerging authors who explore and engage in Jewish life through words and ideas. Learn more about it here.
---
David Bezmozgis, Boris Fishman, and Lara Vapnyar were all born in the Soviet Union in the 1970s and moved to North America as part of a wave of Jewish emigration. All three write about leaving behind a country that will soon disappear and a history that is continually being re-written. Join us for a discussion of East and West, language and identity, the old Russia and the new.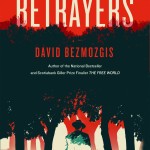 David Bezmozgis is the author of the story collection Natasha and Other Stories and the novels The Free World and The Betrayers.  His work has won the Commonwealth Writers' Prize for Best First Book and has been nominated for several awards, including the Governor General's Award. He lives in Toronto.
"Mr. Bezmozgis accomplishes the higher task of understanding and humanizing his character's creeds… The Betrayers illuminates old, stubborn arguments that usually inspire only heat and noise."
– Sam Sacks, The Wall Street Journal
---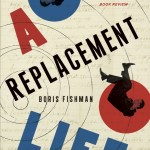 Boris Fishman was born in Belarus and immigrated to the United States at the age of nine. He is the author of the novel A Replacement Life and editor of Wild East: Stories from the Last Frontier. His journalism and essays have appeared in The New Yorker, The New York Times Magazine and Book Review, The Wall Street Journal, and elsewhere. He lives in New York City.
"Boris Fishman's first novel, A Replacement Life, is bold, ambitious, and wickedly smart."
– Patricia T. O'Connor, The New York Times
---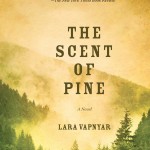 Lara Vapnyar is the author of two story collections, There Are Jews in My House and Broccoli and Other Tales of Food and Love, and the novels Memoirs of a Muse and The Scent of Pine. Her work has appeared in magazines such as The New Yorker and Harper's. She lives in Manhattan.
"The Scent of Pine shows an impressive gift, not just of language, but of insight into the human condition."
– Karen Campbell, The Boston Globe
---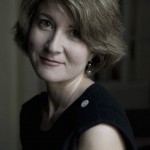 Olga Grushin (moderator) is a Russian-born award-winning writer whose work has been translated into fifteen languages. Her first novel, The Dream Life of Sukhanov, won the New York Public Library Young Lions Fiction Award and was chosen as a Notable Book of the Year by The New York Times, and both it and her second novel, The Line, were among The Washington Post's Ten Best Books of the Year (2007, 2010). In 2007, Granta named Grushin one of the Best Young American Novelists. Her new novel, Forty Rooms, will appear in February. Grushin lives outside Washington, D.C., with her two children.