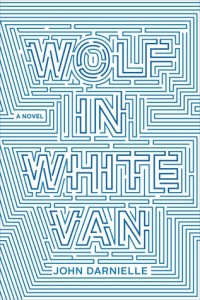 John Darnielle
September 2nd, 2015 at 6:30 PM
Politics & Prose @ Busboys and Poets Brookland
In his first novel, Darnielle tells an intricate and powerful story about identity, roles, and a game that can have disastrous implications if taken too far. Now in paperback, the book starts with the unraveling of Trace Italian as its creator, a withdrawn seventeen-year-old, is forced to answer for the consequences of his imaginary world for two of its players, which also means he has to work his way back to the incident that left him disfigured and alienated. Readers may recognize Darnielle as the guitarist, vocalist, and composer of the indie folk rock band, the Mountain Goats.
Darnielle will be in conversation with musician and writer Albert Mudrian, Editor-In-Chief at Decibel Magazine and author of Choosing Death.
This event is part of the Politics & Prose and the PEN/Faulkner Foundation Contemporary Fiction Reading Series at Busboys and Poets.