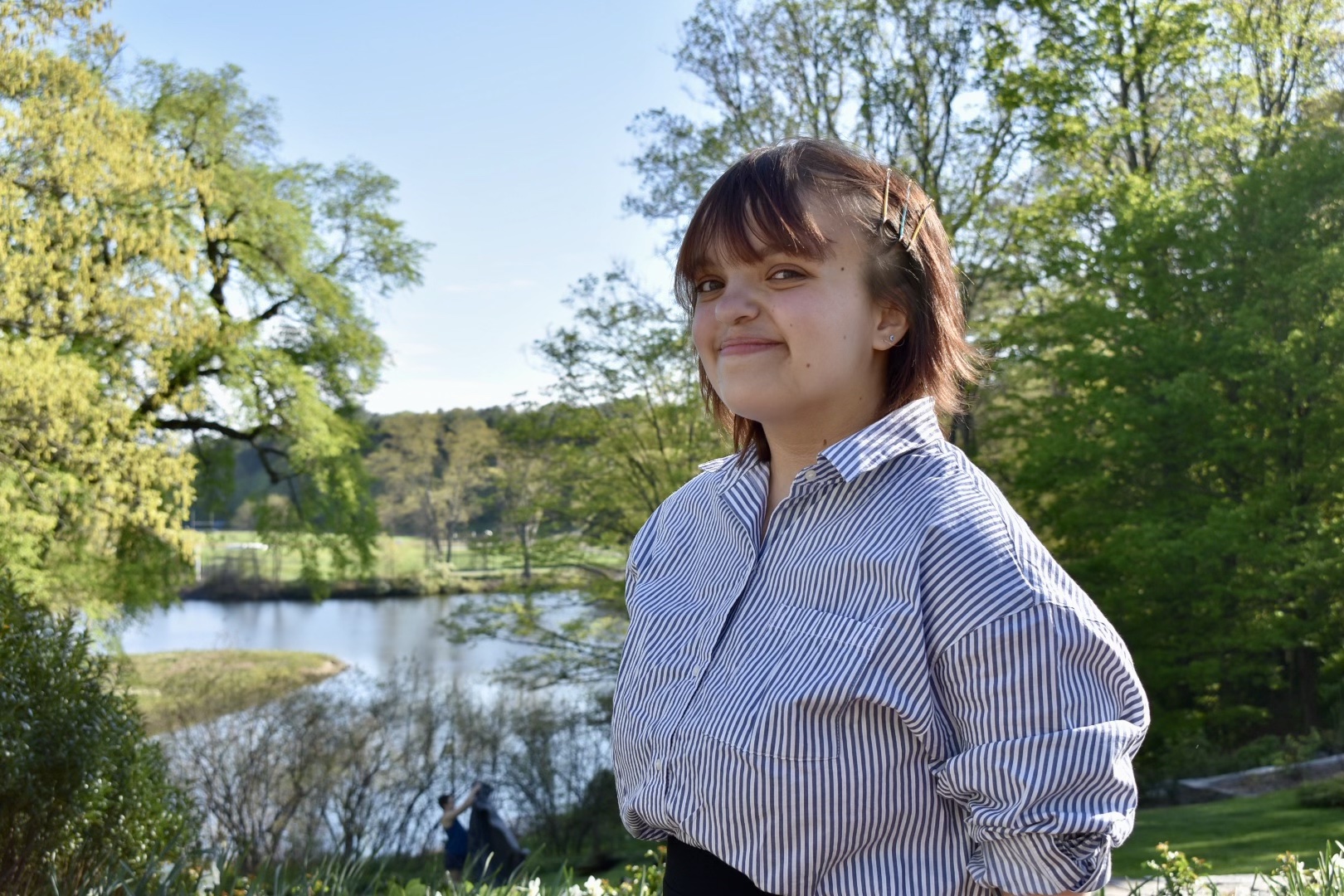 Claude Olson
Literary Education Programs Assistant
Claude Olson (she/they) is a writer and educator with a passion for social justice and literature. Before joining the Education Programs team at PEN/Faulkner, she completed a summer teaching fellowship at Generation Teach and an Americorps service term at City Year. She recently graduated from Smith College with a Bachelor of Arts in Education & Child Study. At Smith, she became involved with community organizing projects related to disability justice and ethical community engagement, and authored a zine entitled Organizing Is for Everyone: A Guide for the Emerging Activist.
Born with achondroplasia, a form of dwarfism, Claude uses their experience as a physically disabled person to advocate for the inclusion and equity of disabled students and educators, as well as for those from other marginalized communities. They are proud to be a part of an organization that seeks to uplift diverse voices in the classroom and the literary world. As for their own writing career, Claude works to share their experiences of the joys and challenges of living with a visible disability. In December of 2022, their personal essay "13 Considerations of the Holy Bug" will be published in a special issue of the
Massachusetts Review
 highlighting the work of disabled writers.