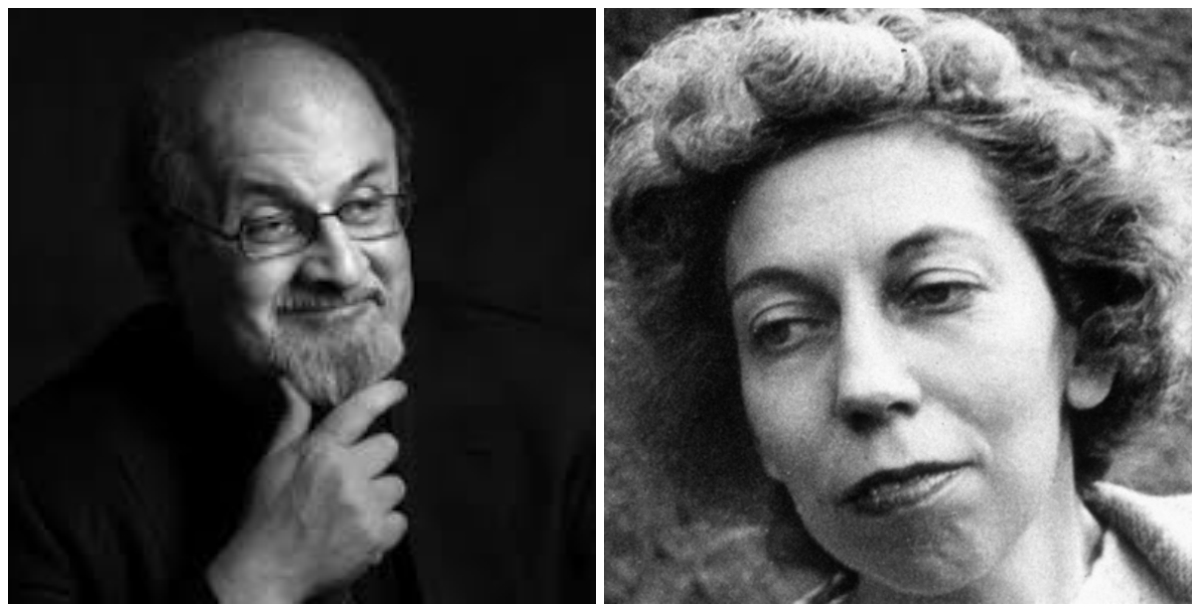 Salman Rushdie to Give the Inaugural Eudora Welty Lecture in Washington, D.C.
A new endowed lecture to be presented by the PEN/Faulkner Foundation and the Eudora Welty Foundation
The PEN/Faulkner Foundation and the Eudora Welty Foundation announce the creation of the Eudora Welty Lecture to be held in Washington, D.C. as part of the PEN/Faulkner Reading Series. The first Eudora Welty Lecture will be held on October 20, 2016, at 7:30 PM at the National Cathedral. The inaugural lecturer will be Salman Rushdie. Tickets are $24 and can be purchased on the Cathedral's website.
The Eudora Welty Lecture will be open to the public and will be an important and unique addition to Washington, D.C.'s literary culture. The lecturers will be chosen from the most prominent writers working in the English language today. Each lecturer will present an original talk on the topic of their creative origins. Lecturers will receive a $20,000 honorarium.
Eudora Welty is the author of such acclaimed works as The Optimist's Daughter, Delta Wedding and the short story collection A Curtain of Green. Her many honors include the Pulitzer Prize, the American Book Award for Fiction, and the Gold Medal for the Novel, given by the American Academy and Institute of Arts and Letters for her complete works in fiction.
Salman Rushdie is the author of twelve novels, including the Man Booker Prize-winning Midnight's Children, The Satanic Verses, The Moor's Last Sigh, and, most recently, Two Years Eight Months and Twenty-Eight Nights. He has also published a significant body of non-fiction, including The Jaguar Smile, Imaginary Homelands, and The Wizard of Oz. In 2008, Midnight's Children was named the best novel to have won the Booker Prize in its first 40 years of existence. He has won the European Union's Aristeion Prize for Literature and is a fellow of the Royal Society for Literature and a Commandeur des Arts et des Lettres. In June 2007, Queen Elizabeth II awarded him a knighthood.
To read the full press release, click here. For more information about the Eudora Welty Foundation, click here.