On May 10, 2014 we honored the winner of the PEN/Faulkner Award for Fiction, Karen Joy Fowler, and the four finalists for the prize, Daniel Alarcón, Percival Everett, Joan Silber, and Valerie Trueblood. Each author read from their work and was recognized on stage by this year's judges, Madison Smartt Bell, Manuel Muñoz, and Achy Obejas.
Download the original press release here.
About the 2014 PEN/Faulkner Award for Fiction Winner: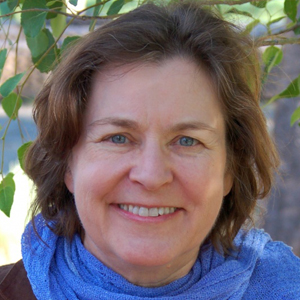 KAREN JOY FOWLER
We Are All Completely Beside Ourselves
(G.P. Putnam's Sons)
Karen Joy Fowler brings new meaning to the axiom, "Each unhappy family is unhappy in its own way" in We Are All Completely Beside Ourselves (G.P. Putnam's Sons). Rosemary Cooke, the novel's twenty-two-year-old narrator, comes from what seems an ordinary enough 1970's Midwestern family: two scientist parents—her father is a psychology professor at Indiana University—and three children. Taking the advice her father often dispensed when she was a loquacious child ("Skip the beginning. Start in the middle."), Rosemary begins her story after grief over her lost sister, Fern, has fissured her family. Rosemary has just been arrested on her college campus; her runaway brother is wanted by the FBI; and her family has still never approached the topic of Fern, who disappeared when Rosemary was five. A quarter of the way through her story, Rosemary reveals a strange truth, deftly hidden from the reader up until that point: Fern is a chimpanzee, and she and Rosemary were twinned as the subjects of a behavioral psychology experiment conducted by Rosemary's father and gone terribly awry. To explain why she didn't share this detail sooner, Rosemary says, "I tell you Fern is a chimp and, already, you aren't thinking of her as my sister. You're thinking instead that we loved her as if she were some kind of pet." Writing for the New York Times, Barbara Kingsolver praises the novel as "so readably juicy and surreptitiously smart, it deserves all the attention it can get […] Fowler is a trustworthy guide through many complex territories."
The author of six previous novels, including The Jane Austen Book Club and Sister Noon, which was a finalist for the 2002 PEN/Faulkner Award for Fiction, Fowler lives in Santa Cruz, California.
About the 2014 PEN/Faulkner Award for Fiction Finalists: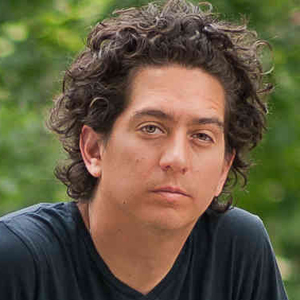 DANIEL ALARCÓN
At Night We Walk in Circles
(Riverhead)
Daniel Alarcón's At Night We Walk in Circles (Riverhead Books) is a mystery, a character study, and a political parable exploring the nature of art, love, language and the distorting effects of war. This richly layered second novel begins in the seaside capital of an unnamed Latin American country where Nelson, a recent graduate of drama school, is invited to join a subversive guerrilla theatre troupe. As Nelson and two compatriots—including Nelson's hero, playwright Henry Nuñez—make their way through the countryside on a revival tour of Nuñez's play "The Idiot President," the lines between character and actor grow ever thinner. As the unreliable narrator of the novel pieces together Nelson's story, he also paints a portrait of a troubled society in which the horrors of the past have left the hearts of the country's people scarred like the hillsides that bear evidence of a long civil war. A heady follow-up to his lyrical story collection and first novel, At Night We Walk in Circles has garnered comparisons to Borges, Bolaño, Beckett, and Kafka. Reviewing for the New York Times, Ana Menendez hailed the book, writing: "Alarcón fulfills the promise of his two earlier books […] delivering a vibrant, ambitiously political story that derives its power from  the personal."
Alarcón's previous books are the story collection War By Candlelight and the novel Lost City Radio. The recipient of a Fulbright fellowship, a Guggenheim Fellowship, a Whiting award,  and recognized as one of the New Yorker's 20 under 40, Alarcón currently lives in San Francisco.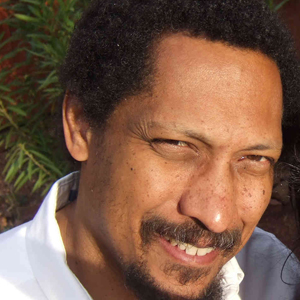 PERCIVAL EVERETT
Percival Everett by Virgil Russell
(Graywolf)
Within the first pages of Percival Everett's Percival Everett by Virgil Russell (Graywolf), a father tells his son "I've written something for you […] Not to you, but for you. It's something you would write, if you wrote." Suffused with references to western philosophy, art, film, politics, and even ranch life, the central relationship of this labyrinthine novel is between father and son, though it's not always clear just who is narrating the story. Tellingly, the first section of the novel is titled "Hesperus" and the second "Phosphorus"—two names given by the ancients to Venus as it appeared in the morning and evening sky. Just as Venus was once thought to be two distinct entities, Everett implies that the distance and differences between father and son matter little in the face of big love and devastating loss. It is the story that matters here, not who is telling it. And what a story it is. Writing for the Washington Post, Mark Athiakis called the novel, "a potent and thoughtful exploration of the bonds between fathers and children."
The author of over 20 books—most recently the poetry collection Swimming Swimmers Swimming and Assumption: A Novel—Everett is the recipient of an Academy Award in Literature from The American Academy of Arts and Letters, the Hurston/Wright Legacy Award for Fiction, the Dos Passos Prize, and many other honors. He lives in Los Angeles where he is a Distinguished Professor of English at the University of Southern California.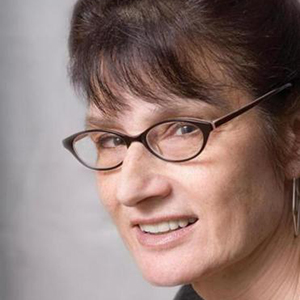 JOAN SILBER
Fools
(W.W. Norton & Co.)
Joan Silber's story collection, Fools (W.W. Norton & Co.), presents six interconnected stories featuring characters walking the line between wisdom and foolishness. At the collection's center is Vera, the narrator of the title story who entertains her young daughters with the story of her youth in mid-1920s New York, a time when she shared a Greenwich Village apartment with a group of anarchists. Later, in "Two Opinions," Vera's now-grown daughter attempts to fit in with World War II-era patriotic fervor by distancing herself from her parents' outspoken anti-war views. Meanwhile, "Hanging Fruit," follows the son of another of Vera's anarchist cohort who, after a series of romantic misadventures takes a tragic turn, retreats to the alluring combination of alcohol and Paris, only to be brought back to sobriety, in part, by his mother's first husband. Writing for the Boston Globe, Michael Patrick Brady notes, "The links between the stories are not just convenience or a contrivance. With brief nods to the Catholic Worker movement and Occupy Wall Street, Silber indicates that our personal happiness is intertwined with a broader social responsibility—that we are all in this together."
Silber is the author of six previous works of fiction, as well as the nonfiction work The Art of Time in Fiction. Her short fiction has received the O. Henry Prize three times—most recently in 2013—and two Pushcart Prizes. She teaches fiction at Sarah Lawrence College and lives on the Lower East Side of Manhattan.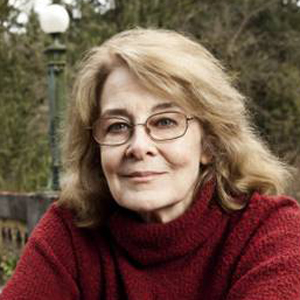 VALERIE TRUEBLOOD
Search Party: Stories of Rescue
(Counterpoint Press)
Valerie Trueblood's story collection, Search Party: Stories of Rescue (Counterpoint Press), plumbs the nature of loss and need with 13 stories that surprise in their perspectives on what it means to search and who is in need of rescue. Sometimes brief and consistently revelatory, these stories burrow deep into a range of psyches: a young babysitter caring suddenly for a sick child, a homeless family walking through empty houses, a nurse's aid with thwarted artistic aspirations. In an aching story titled, "Think Not Bitterly of Me," Trueblood introduces us to an older woman, Abby, who was the young victim of an abduction during the Depression. When this event becomes the subject of a film years later, Abby proudly attends the premier only to slip into a disorienting spiral of nostalgia and disgust as she watches the reel's fragmented interpretation of her experience. She is haunted by what she has shared, and what she has withheld. "The diamond-sharp stories in Trueblood's second collection dazzle," proclaimed the starred review in Publisher's Weekly. "Trueblood tells these stories from unusual angles, with precision and a depth of insight and empathy that enfold the reader into the characters' lives."
Trueblood is the author of a previous collection of short stories, Marry or Burn, a novel, Seven Loves, which was selected for Barnes & Noble's Discover Great New Writers program, as well as numerous essays and works of journalism. She is a cotrustee of the Denise Levertov Literary Trust and is a contributing editor of the American Poetry Review. She lives in Seattle, Washington.
About the 2014 Judges: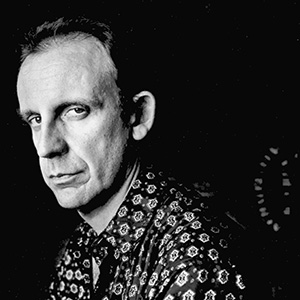 Madison Smartt Bell is a critically acclaimed writer of more than a dozen novels and story collections including All Souls' Rising, which was a finalist for the National Book Award and the PEN/Faulkner Award and the winner of the 1996 Anisfield-Wolf award. His numerous essays and reviews have appeared in publications including Harper's and the New York Times Book Review. He is a professor in the English Department and Co-Director of the Kratz Center for Creative Writing at Goucher College.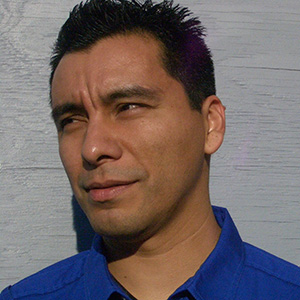 Manuel Muñoz is the author of a novel, What You See in the Dark, and two story collections, Zigzagger and The Faith Healer of Olive Avenue, which was shortlisted for the Frank O'Connor International Short Story Award. He is the recipient of a PEN/O. Henry Award, a Whiting Writer's Award, and fellowships from the National Endowment for the Arts and the New York Foundation for the Arts. He is currently an associate professor at the University of Arizona in Tucson.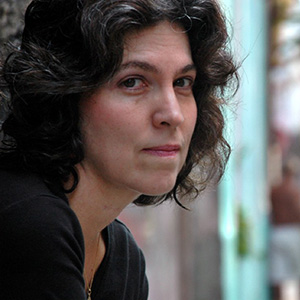 Achy Obejas is the author of five works of fiction, including the novels Ruins and Days of Awe. Her translation, into Spanish, of Junot Díaz's The Brief Wondrous Life of Oscar Wao was a finalist for Spain's Esther Benítez Translation Prize. She is a founding member of the Creative Writing faculty at the University of Chicago, a member of the Editorial Board of In These Times, and a blogger for WBEZ.org. Beginning this fall, she will be the Distinguished Visiting Writer at Mills College in Oakland, CA.
Buy Copies of the Books from Politics & Prose:

Our longtime friends and partners at Politics & Prose were on hand to sell copies of books by this year's finalists and winner, and we encourage you to check out the store's huge selections of books and amazing lineup of live events by visiting them online here: http://www.politics-prose.com/
Listen to the Podcast: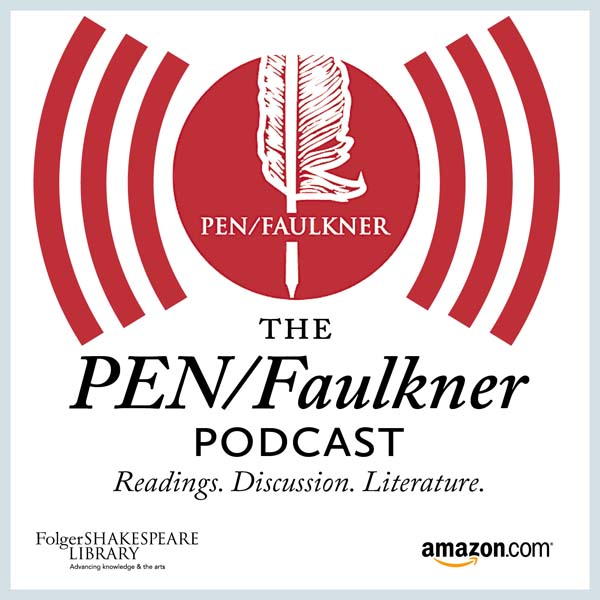 The 2014 PEN/Faulkner Award for Fiction Ceremony & Reading was recorded and produced as Episode 32 of the PEN/Faulkner Podcast. You can listen to this episode and others on the Podcast Page.
You can also  Subscribe to the Podcast in iTunes.
About the PEN/Faulkner Award for Fiction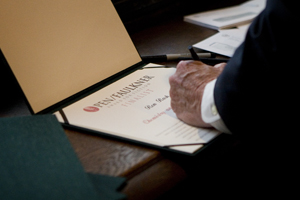 The PEN/Faulkner Award for Fiction is a national prize which honors the best published works of fiction by American citizens in a calendar year. Three writers are chosen annually by the directors of the PEN/Faulkner Foundation to serve as judges for the prize, and these judges are asked to select five books (from among the more than 350 works submitted each year) as finalists for the award, making this the largest peer-juried award in the country. Both the eventual winner of the award and all finalists are invited to Washington, D.C. for the PEN/Faulkner Award Ceremony and Dinner.
Celebrating the winner as "first among equals," the 34th Annual PEN/Faulkner Award Ceremony will take place at the Folger Shakespeare Library in Washington, D.C. on Saturday, May 10, 2014 at 7 pm. The event will feature the judges' citations for each finalist's book, the conferral of the PEN/Faulkner Award, and a reading by each author.
Each year, the PEN/Faulkner Award Ceremony & Dinner is open to the public. Tickets are available for purchase through the Box Office of the Folger Shakespeare Library. Call the Folger Box Office at (202) 544-7077 for more information.
A list of past winners and finalists of the PEN/Faulkner Award for Fiction can be found here.